Hydraquip Are Proud To Be Working In Partnership With And Are An Approved Supplier To A-Plant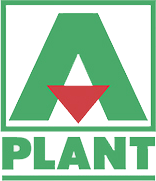 A-Plant are one of the UK's leading equipment hire companies with 185 service centres nationwide and a team of more than 3,600 staff. A-Plant serve over 30,000 customers with the hire of dumpers, excavators, accommodation and traffic control management. Traditionally known as a supplier of large plant equipment, A-Plant's fleet offer bowsers, compaction plates, compressors, dumpers, excavators, forklifts, rollers, telehandlers and much more. A-Plant is divided into the following: Plant Hire, Tool Hire, Rail, Powered Access, Power Generation, Traffic Control, FLG Services, PSS Hire, Leada Acrow, Accommodation and Surveying Equipment. With over 130,000 itemised pieces of plant, tools and equipment, Hydraquip offer a nationwide 24 hour, 365 days breakdown service to ensure their customer's machinery is returned to full working order as quickly and efficiently as possible following all the health and safety guidelines for successful job completion. Hydraquip have hydraulic trade counters in 24 locations across the UK from Aberdeen to Plymouth with engineers also based in remote locations.
A-Plant offer solutions across the most complex projects within five major sectors: Construction, Infrastructure, Events, Industrial and Government. As an approved supplier of A-Plant, Hydraquip have a wealth of industry experience in all five of these key areas of focus.
The advantage of having a network of hydraulic hose technicians across the UK is that they can provide the fastest response times with their emergency breakdown service. Hydraquip's hydraulic hose technicians operate from satellite tracked workshops which hold a comprehensive range of hydraulic hose and fittings. Once the fault has been identified, our trained hydraulic hose technicians are able to make up hose assemblies on site to get your machinery up and running in the fastest time possible. Hydraquip's trained hydraulic hose technicians are able to apply problem solving techniques to implement solutions to our customer's machinery.