Hydraquip Are Proud To Be Working In Partnership With And Are An Approved Supplier To Briggs Equipment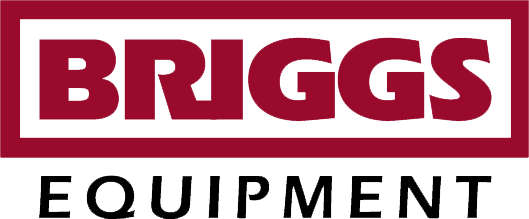 Briggs Equipment are one of the largest materials handling companies in the UK with 600 engineers nationwide and over 364,000 calls received at their national service centre each year. Briggs Equipment can organise all the lifting and handling equipment which may be required on site with a guaranteed 3 hour vehicle off road response time. Their team are able to help customers choose the right equipment for them such as forklift trucks, pallet trucks and reach trucks. With a large number of materials handling equipment in use, Briggs Equipment count on a reliable and professional company to assist with repairs and breakdowns on site. Hydraquip are the UK's largest independent provider of on site hydraulic hose repairs with a network of 144 hydraulic service engineers nationwide and 24 hydraulic trade counters strategically placed across the UK. Our engineers are fully trained to current industry standards, with additional training given where required to ensure that they are fully equipped and capable of repairing machinery and equipment to the highest standard.
As an exclusive UK distributor of Hyster and Yale forklift trucks, Briggs Equipment are able to offer a variety of new materials handling equipment such as internal combustion trucks, electric trucks, pallet trucks, reach trucks and very narrow aisle trucks, as well as specialist equipment from a number of reputable brands including Alexander Trailers, Bradshaw Electric Vehicles, JCB, Master Mover and Terberg.
In addition to this, Briggs Equipment are one of the largest stockists of quality forklifts in the UK and hold up to 600 units in stock. Briggs' used equipment comes complete with a full service history, comprehensive pre-delivery inspection and various warranty packages for the customer's peace of mind.
Briggs Equipment have 8 locations across the UK offering regional short term forklift hire contracts for up to 12 months available within 24 hours to assist with urgent orders, short notice requirements or unexpected breakdowns. Briggs' engineers can also offer tailored solutions for servicing and preventative maintenance programmes with in-house financing options to suit their customer's needs. To support this, Hydraquip's engineers are based nationwide with the knowledge and expertise to provide repairs, servicing and maintenance programmes for the hydraulic elements of the equipment to ensure the customer's downtime is kept to a minimum. When an engineer is required on site, service jobs can quickly and easily be booked online or via the Job Manager app to ensure the repair is carried out efficiently.
Spare parts can be delivered overnight with a wide range of forklift tyres available including solid tyres, pneumatic tyres, warehouse tyres, polyurethane press-on-bands and wheel rebonding. Other parts which Briggs Equipment are able to service includes shutter doors, dock levellers, sweepers, ship loaders, lorry mounted cranes, pumps, jetters, tractors, reed cutters, milk floats and tow tractors, to name a few.