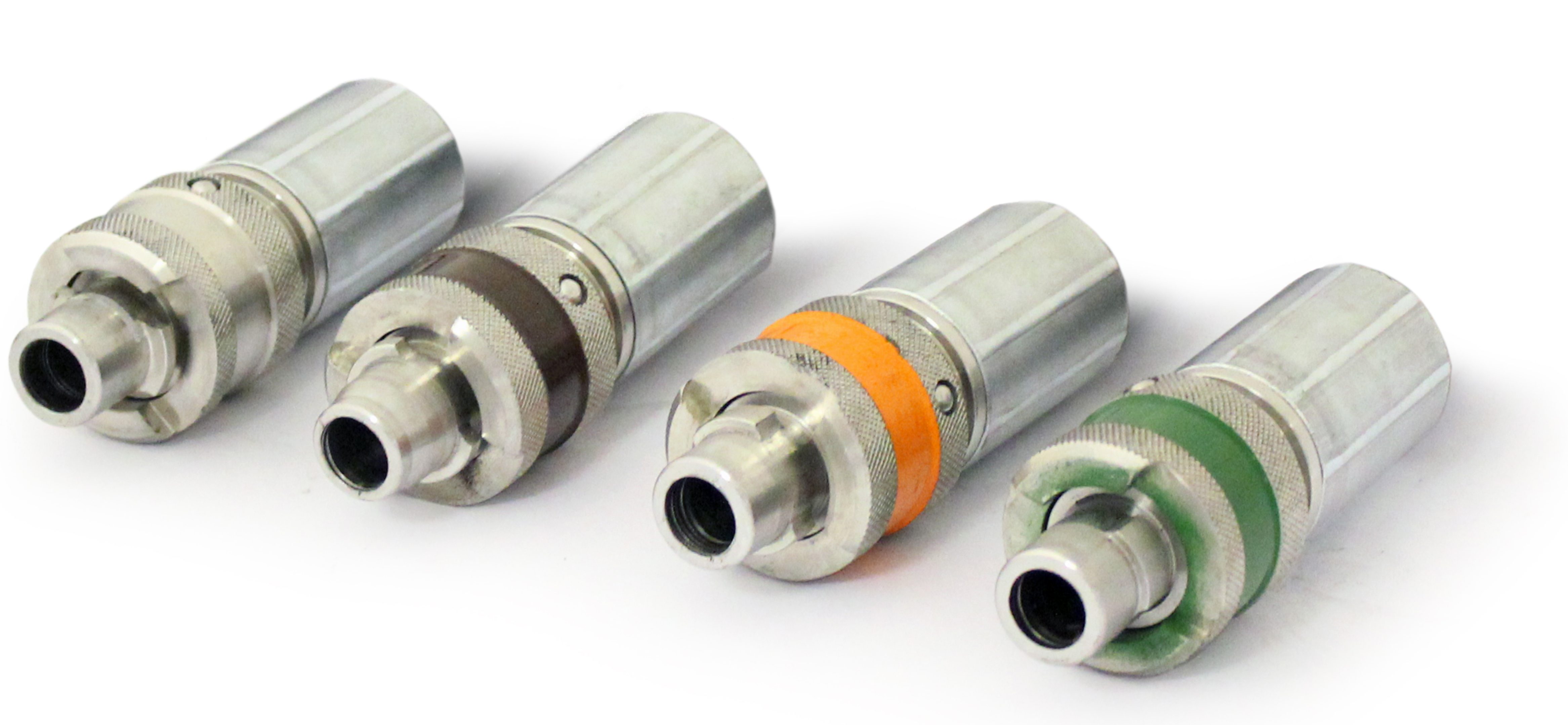 The Riglock is a non-interchangeable quick release coupling which primarily focuses on ensuring utility hoses carrying different substances are not coupled together.  It is designed to be used in the oil and gas sector, providing a tight seal to both fluids and gases. Its durable design allows easy use whilst being resilient to extreme working conditions. Riglock couplings are available from Hydraquip Aberdeen and are suitable for water, nitrogen, hydrocarbons and air applications. The extremely durable colour coding system determines the application of the coupling and conforms to industry standards. Available in 3/4″ coupling size and connections sizes from 1/4″ to 1″, NPTM and NPTF threads.
The Riglock Utility Couplings range is fully interchangeable with the Glenlock and Enerlok ranges.
Coupling Style: Bayonet type with pin style locking system
Material: Stainless steel 316
Seal: Medium nitrile o-ring (except for HCB)
Working Pressure: 20 bar (tested to 80 bar continuous)
Temperature Range: -35°C to +120°C
Click here for further technical information.