HYDRAQUIP'S T-SHIRT CAMPAIGN PROVES A SUCCESS WITH THE SAMARITANS  
Hydraquip Hose & Hydraulics use own branded retro t-shirts to raise money for the Samaritans

100% of all proceeds raised from the sale of the t-shirts donated to the Samaritans

T-shirts travel far and wide to America, Mexico, China and Greece 
PUBLISHED BY: Rabs Atwal PUBLISHED: 29th June 2015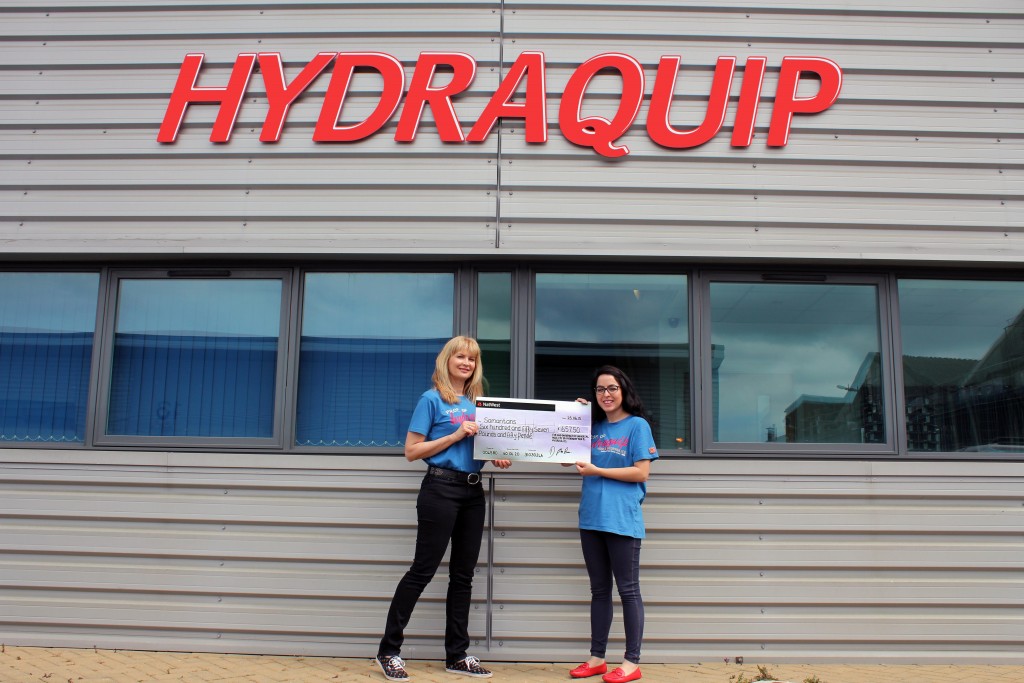 The month of May saw The Hydraquip Group, a hose and hydraulics firm who operate nationally across the UK offering a 24/7 hydraulic hose replacement service, launch its t-shirt campaign to support a charity aimed at providing emotional support to anyone in emotional distress, struggling to cope or in a vulnerable position, to ensure they have someone to talk to, The Samaritans.
The Samaritans relies on donations and volunteers who keep the charity running. Last year alone, the Samaritans' volunteers responded to 5.3million* calls, from those who were struggling to cope in the UK and Republic of Ireland. Volunteers make an invaluable contribution to the lives of people in their communities, with their dedication and generosity the volunteers give up so much of their time to listen to callers, respond to emails and texts and offer emotional support face to face. Many of The Samaritans branches offer a walk in service to allow face to face help with a volunteer. There are many ways The Samaritans can be contacted, a 24/7 helpline is available on T: 08457 90 90 905 , contact via email [email protected] or simply write to The Samaritans Freepost RSRB-KKBY-CYJK, Chris, PO Box 90 90, Stirling, FK8 2SA and one of their volunteers will respond.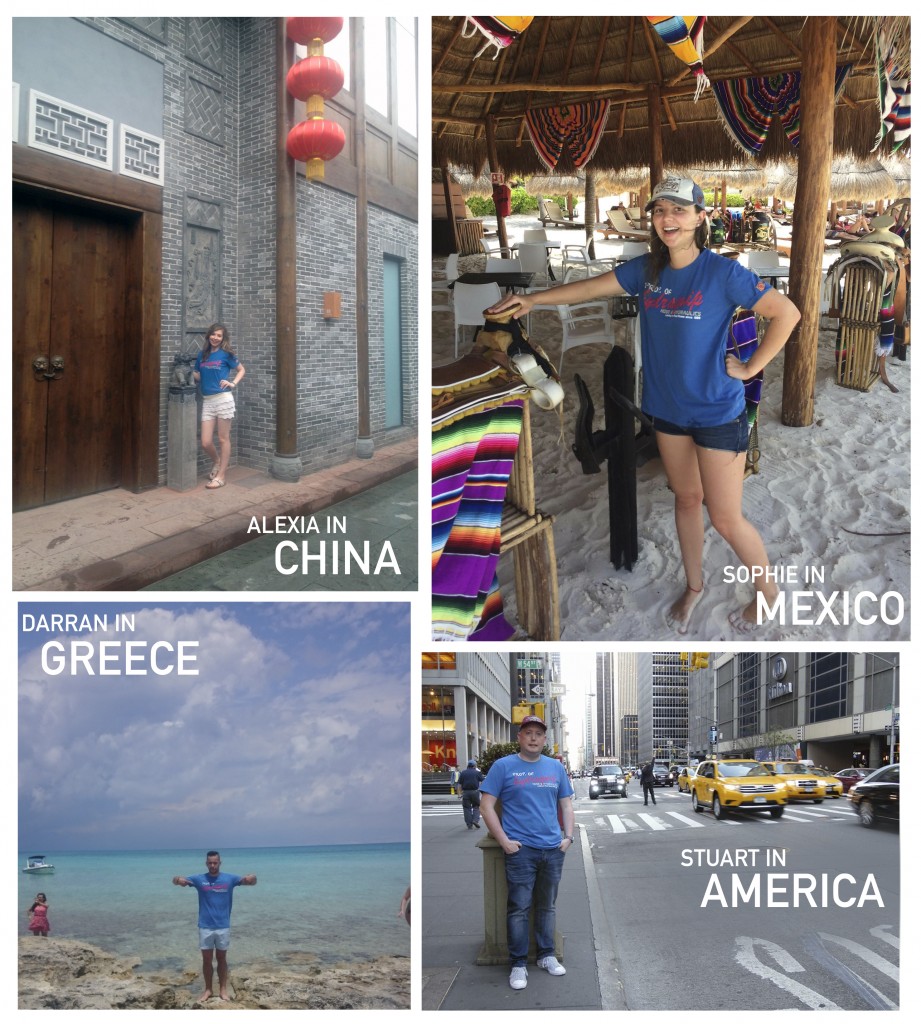 The Hydraquip Group's campaign involved the company selling their own branded retro blue t-shirts in exchange for a £5 contribution, with 100% of all proceeds being donated to The Samaritans Medway, Gravesham and Swale for the month of May. The t-shirt's design and colour proved a popular choice amongst the Hydraquip staff, with all the branches across the group getting involved to help raise money for such a great cause. The hydraulics firm had set up a justgiving page for the campaign, enabling branches, customers and friends of Hydraquip to make a donation directly to the Samaritans.
The campaign was a great success with Hydraquip having raised a total of six hundred and fifty seven pounds and fifty pence for the benefactors. A target for how much was to be raised was not set. Rabs Atwal, Group Marketing Manager explains, "The plan was to raise as much as possible and not stop once the target had been achieved. The idea was to sell the t-shirts at £5 each and to get as many people involved as possible." The company used social media to promote its campaign by publishing pictures of staff wearing the t-shirts. Atwal comments, "We received a great response on social media with friends of Hydraquip and Hydraquip staff taking pictures whilst on holiday and sending them in to us. The t-shirts have travelled far and wide to America, Mexico, China and Greece."
Vanda, a volunteer at The Samaritans, visited Hydraquip in Rochester, Kent today for the cheque presentation, as well as to thank The Hydraquip Group for their tremendous efforts in helping to make a difference. Vanda comments, "It's campaigns like these which help highlight the work the Samaritans and their volunteers carry out. It's not only fundraising efforts we encourage people to get involved in, we also encourage people to get involved as volunteers to help those in need. Our volunteers are changing lives every day, whilst developing valuable skills and friendships along the way. It is such a rewardable feeling when you know you have really helped someone."
There are many ways in which people can get involved to help support the Samaritans, so whether it's a fundraising idea such as a coffee morning, running a mile or just simply saving spare change in a jam jar, get involved to help your local Samaritans branch. Or if you have some time you could spare, why not speak to The Samaritans to find out more information on becoming a volunteer. Get in touch via email [email protected] or visit The Samaritans website www.samaritans.org.
For further information on the Samaritans t-shirt campaign please contact Hydraquip's Group Marketing Manager Rabs Atwal on T: 0845 260 4334 or email [email protected].
Notes:
*Calls for help include all contacts received by Samaritans in the United Kingdom and ROI, and includes helpline calls, emails, text messages and face to face support both inside and outside Samaritan's branches. http://www.samaritans.org/news/samaritans-volunteers-help-more-people-feel-better-understood
More News..