Meet Bryan Drummond
Hydraulic Service Engineer Hydraquip Hose & Hydraulics Dundee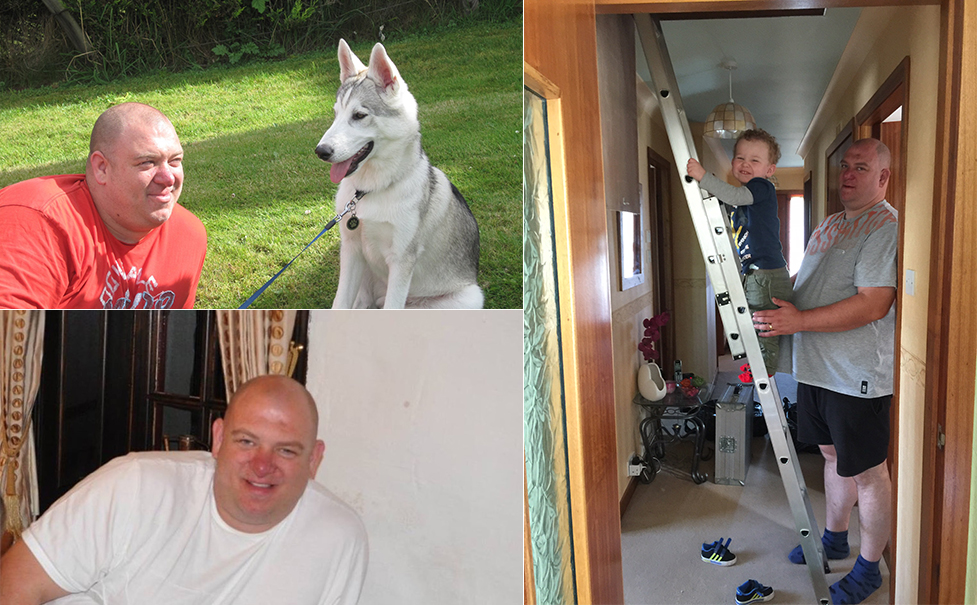 As a young boy I knew that when I left school I wanted to have a hands on job in the mechanical or engineering industry. I wasn't too fussy, but I wanted to have a trade as this was seen as the way forward at the time. After finishing school I was thrilled to be offered a job at Smileys, who later changed its name to National Tyres, working in the mechanical department. I completed a 3 year apprenticeship and learned pretty much everything there is to know about mechanics! I learned how to service and maintain engines and vehicles as well as completing repairs in the event of a breakdown. I have always been a hard worker and after working at National Types for just 3 and a half years, improving my knowledge throughout this time, I was offered the position of Assistant Manager. I really enjoyed this job as I was still able to work on the shop floor and work on the vehicles which I loved but was also able to increase my experience of running the depot if the Depot Manager wasn't there. I worked at National Tyres for 9 years and had progressed as much as I had wanted to, I was given the opportunity to become a Depot Manager but at 25 years old the role was not as hands on, and I still wanted to be able to work on the repairs and servicing of the vehicles.
In 2006 I had an interview with Dave Berry, the Depot Manager at Pirtek and was offered a job as a mobile engineer. I happily accepted and worked at Pirtek Perth and then Pirtek Dundee. After a few weeks of training I was given to keys to the van and was told to go and earn some money! I liked that though, you had to use your brain and your initiative and just get on with it. The hydraulic repair jobs are not always straight forward and often require a bit more thinking about than you may have originally thought which I enjoy, it's good to be challenged.
In early 2016 when Dave Berry told me that he had spoken with the Managing Director of Hydraquip, Duncan MacBain, about the opportunity to join the group and open a new branch in Dundee I thought it sounded like a great idea. I have been friends with Dave for over 10 years, we get on well together and work really well together so I trusted his opinion and knew that if he thought it was a good move, it must be. To be honest if it wasn't for Dave I may not have made the move. Shortly after myself, Dave and my colleagues Paul Jeffrey and Chris Horsburgh met with Duncan to speak more in depth about the Hydraquip Group. Naturally at first I was a little bit wary as I have a family at home to support and wanted to be part of a company who had plans for the future, however from the very beginning Duncan made it very clear that he was in it for the long haul. Duncan portrayed the company extremely well and the time and effort Duncan had already invested into Hydraquip Dundee proved his commitment to the success of the branch, I knew straight away that Hydraquip would provide job stability and success. When a company is so invested in its staff, it makes you want to give back and I was immediately interested in joining the group. Our brand new Mercedes Sprinter vans were delivered to the branch within the next couple of days, as Duncan had promised, and I began working as a hydraulic service engineer from 1st August 2016. I have to say, the high quality racking systems in the vans are great. Everything is tidy and has its place so that when a customer looks inside the van it is well presented and gives a good impression of the company. I'm really enjoying my time at Hydraquip.
I have been married to my wife Jo for just over 6 years and we have a son who is 2 and a half years old. We like to do lots of family things together, but Spongebob Squarepants seems to be my son's favourite thing to watch! I am a bit football fan and support Celtic FC. I watch their matches on TV as much as I can and occasionally go to see them play but not as often as I would like. We have a snow dog called Zak who is a Northern Inuit, they look very similar to Huskies but have brown eyes instead of blue. He requires lots of exercise which is part of the reason we got him, to encourage my wife and I to exercise more. I have always loved walking and it is very relaxing with Zak, we moved into a new house this year which is a couple of minutes from the River Tay which is a lovely area with beautiful views.
Tuesday 1st November 2016
Meet The Team