Meet Chris Culver
Hydraulic Service Engineer – Exeter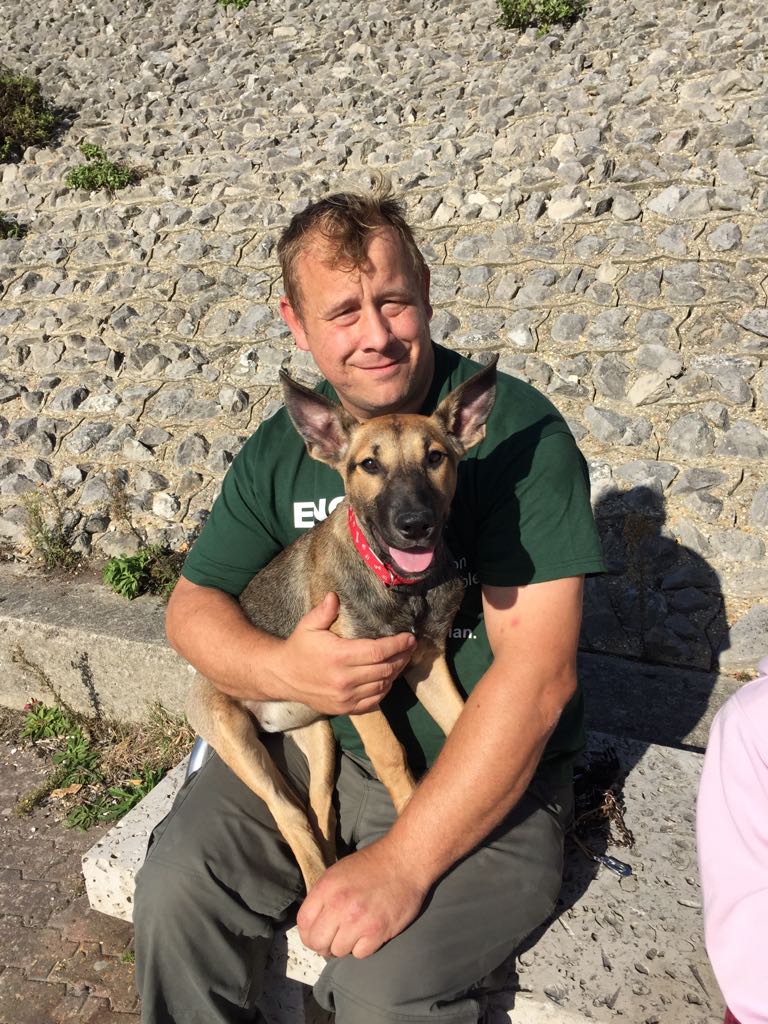 When I was a kid growing up on my parent's dairy farm I spent my time before and after school helping to look after the cattle. It became my dream to become an Agricultural Engineer so after finishing school I enrolled on a 3 year course in Agricultural Engineering at Lackham College in Chippenham. Included in the course was one year working as an apprentice for John Deere and it was during this year of experiencing the reality of life in the industry that I came to the realisation that a career in agricultural engineering wasn't for me. However, I still held a keen interest in engineering as a whole, which compelled me to find work as a structural engineer.
As a result, I took a job at Snashall Steel Fabrications Co Ltd., where I worked for three years, fabricating parts of buildings. During my time there, I had the opportunity to work on a number of famous, large scale projects including the Cribbs Causeway Shopping Centre in Bristol and the Eden Project in Cornwall, where I helped to build the structural steelwork for the domes. Despite all of the time I spent working on the Eden Project, I still haven't been to visit it since its completion! That was the one aspect of structural engineering I didn't enjoy; being unable to see a project through from beginning to end as I was only involved in certain sections of it.
With this in mind, I left Snashall in order to work for Abbey Hill Transport Engineering, building car transporters, which is how I began my career in hydraulic engineering. After 6 years, in 2003 I left to pursue a career at Pirtek Exeter as a mobile sales and service technician which I loved as it is such a satisfying feeling to help people through the service that the company provides and be able to make a difference when I have repaired customers' machinery, meaning they can carry on with their day. We are like the AA for diggers! Throughout my time at Pirtek I did get promoted to senior sales and service technician, however after working at Pirtek Exeter for 13 years, I decided to join the team at Hydraquip with my fellow Pirtek engineer Mick Phillips as I felt it was time for a change. We approached Duncan MacBain, the Managing Director of the Hydraquip Group who conducted the interview himself which I didn't expect as with the majority of large companies you would rarely be given the opportunity to meet the company's Director in person. I appreciated the friendly added touch. Duncan hired both myself and Mick to cover the Exeter area and we started working for Hydraquip on the 1st of November 2016. They welcomed us with an invitation to visit to the Braided Hose Division in Rochester where hundreds and thousands of braided hose assemblies are manufactured every day. It was a real eye opener since, as mobile engineers, we aren't often able to see this side of the business. It's great to have more knowledge on the whole group and the vast amount of products and services we can offer. I am really enjoying working at Hydraquip, I feel more enthusiastic about my work these days and I relish the challenge of providing an excellent service to all of my customers whilst increasing the coverage of the 24/7 On Site Hose Repair Service to Exeter.
As a person I'm a perfectionist, I believe if there's a job that needs doing it should be done right, which helps me in my work as it requires precision. I also pride myself in helping people, for example, on the way to work last Winter I witnessed a woman spin her car on the ice so I stopped to help her out. I always try to think out of the box to help people, if any of my customers ask me for advice concerning their machines that are malfunctioning I will try to suggest a solution even if the problem isn't related to hydraulics.
I have been married to my lovely wife Lydia for 14 years and we have two handsome sons Jacob, 14 and Oliver, 8. As a consequence of growing up on a farm I have always been the outdoor type so whenever I am able to go on holiday I choose to camp in the New Forest with my family and my dogs. Camping is ideal for us as it's something we can include the 3 dogs in, I wouldn't want to leave them behind as I consider them as part of the family and enjoy walking them in my spare time too. My hobbies are also outdoor activities, such as fishing and kayaking which I became interested in due to living so near the sea. We lived in Yeovil for 12 years before moving back to Bridport in Dorset, the home of the Jurassic Coast as it is Lydia's home town.
Thursday 25th May 2017
Meet The Team