Meet Derek Emslie
Hydraulic Service Engineer – Hydraquip Hose & Hydraulics Aberdeen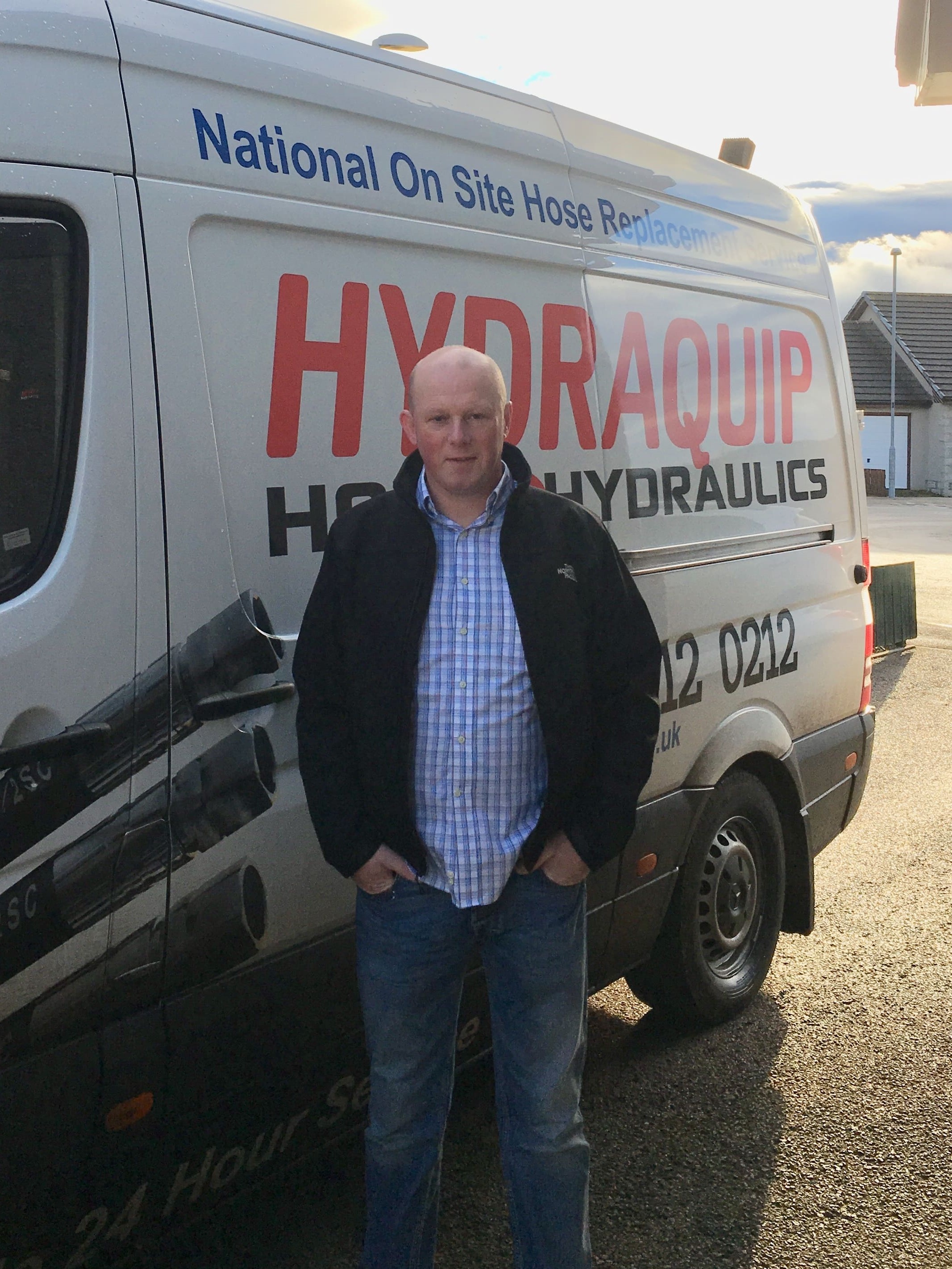 I always knew I wanted to be an engineer or a mechanic and do a hands on job so was thrilled that my first job was at John Deere in Aberdeen. I worked at the agricultural dealership as an engineer and learned a huge amount about plant machinery and hydraulics. At first I was based in the dealership but after a couple of years I was out on the roads and this is when I caught the 'road bug'! After working at John Deere for 12 years I wanted to try something new and a friend of mine told me of a job vacancy at MTM Construction in Aberdeen. I applied and got the job as a plant operator and really enjoyed my role, however I fancied a change and wanted to progress and move forward within the industry.
In 2002 I began working at Pirtek Aberdeen as a mobile engineer and loved being out on the roads every day. I attended a large number of sites carrying out repairs and breakdowns for customers which greatly increased my knowledge of the hydraulics industry. I loved my role and the tasks involved day to day however after working at Pirtek Aberdeen for over 15 years I was growing increasingly aware of Hydraquip. I had already heard of the Hydraquip Group as I worked with one of their engineers Andy Jackson at Pirtek and always got on really well with him. I had chatted to him about opportunities and growth at Hydraquip and was told how supportive Hydraquip are. I decided to take the leap and contact Fintan Ennis, Regional Director at Hydraquip to arrange a meeting. I met with Fintan and within 5 hours had been offered and accepted a job at Hydraquip Hose & Hydraulics Aberdeen as a hydraulic service engineer! I have to say I am really happy at Hydraquip, everyone is very pleasant and approachable and my van is unbelievable. It is brand new and really well kitted out, it is nice to have a new van to take pride in and keep clean.
A lot of my spare time is taken up with engineering too, I like to fix cars, do some fabrication and make things at home. My hobbies also include motorsport which I like to watch on TV especially the F1 and MotoGP. Me and my girlfriend like to go on holiday when we can, we have been to Spain and Tenerife but our favourite place so far was New York which we visited a few years ago, hopefully we will visit again one day!
Monday 12th February 2018
Meet The Team