Meet Jake Hillier
Hydraulic Service Engineer – Hydraquip Hose & Hydraulics Strood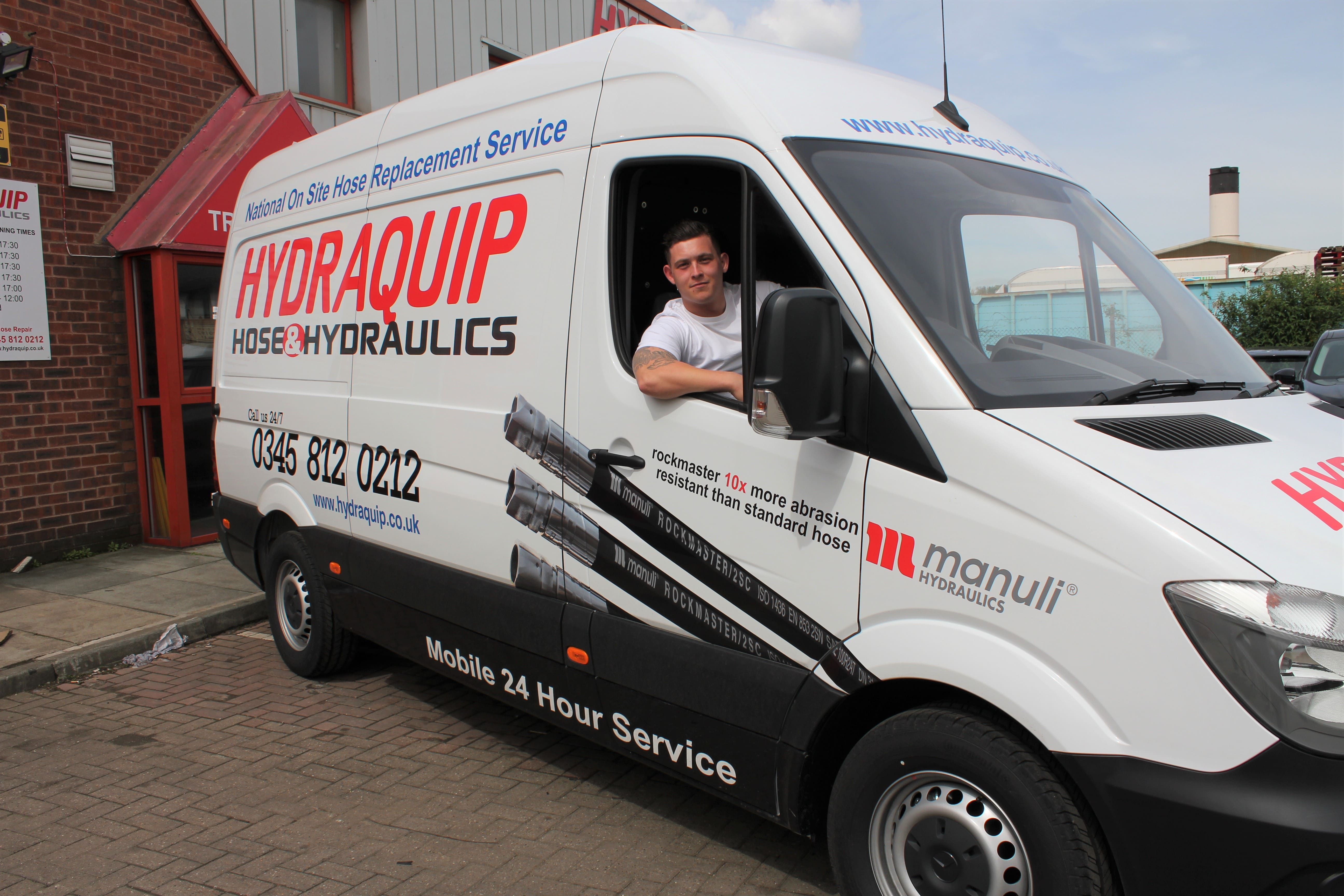 I worked as a car mechanic before joining the hydraulics industry. A friend of mine worked for Pirtek Greenwich in London and told me of a vacancy they had for a mobile sales & service technician role. With a basic knowledge of hydraulics, I applied and got myself the job. After attending the Pirtek training course I was straight out on the road.
I worked at Pirtek Greenwich for 3 years and in that time I was promoted to senior fitter. This meant that every time Pirtek Greenwich hired a new fitter, they would go out on the road with me and watch me carry out the repairs on a breakdown. Then I would get them to work on the repairs whilst watching them and giving them advice.
I recall working on the biggest piling rig in the UK. The rig was flown from Austria and the Austrian fitter flew over with the machine. I was tasked to work with the Austrian fitter to install the hydraulic system onto the rig. There was a combination of 1/4" up to 3/4" hydraulic hose assemblies.
Another project involved me working at the Greenwich Pumping Station. I worked on 8 fuel pumps which were secured in a control room. These 8 fuel pumps control 8 jet engines which worked at 2000psi and operated the power gas turbines, pumping a tonne of fuel every minute. I used hydraulic hose assemblies from 5/8" up to 1" with both bsp and metric fittings.
I am excited to go out on the road with a new Hydraquip Mercedes Sprinter van based at Hydraquip Strood. The drawer system means my fittings won't be flying around in the back, with the different hose reels secured and fitted onto racks. The good thing about this workshop layout is that I have enough space to work in my van too.
Wednesday 23rd May 2018
Meet The Team