Meet Jason Coller
Hydraulic Service Engineer – Hydraquip Hose & Hydraulics Thamesmead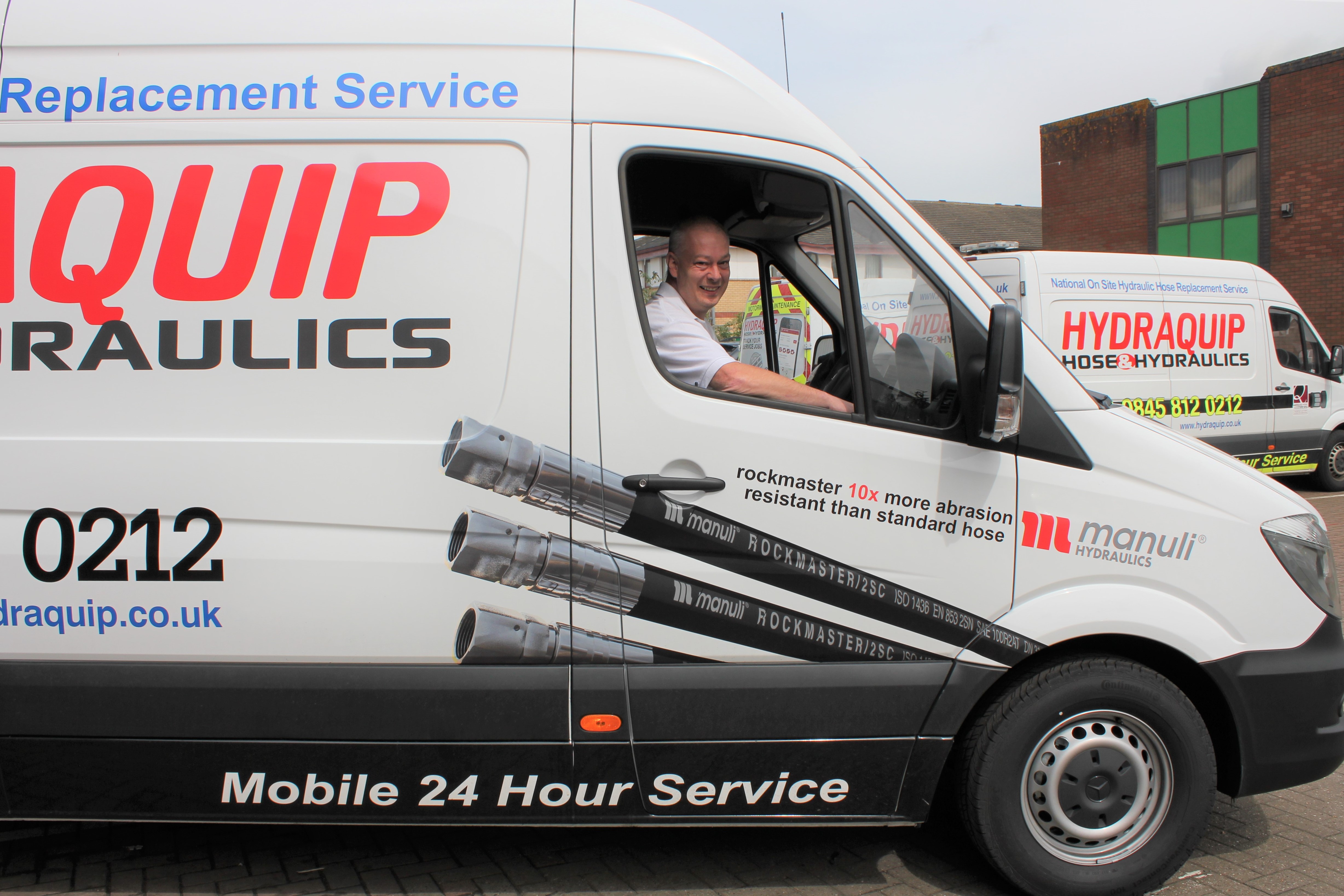 I was originally a plumber by trade, I carried out my City and Guilds qualifications however my career path took me into the car mechanics trade.
I've known the Pirtek Greenwich branch manager for 20 odd years, we are good friends. When a vacancy came about for a mobile sales & service technician he asked if I would be interested. It seemed like a good opportunity to learn something new so I accepted.
Jake Hillier, the senior hose fitter at Pirtek Greenwich, who has now also joined Hydraquip taught me everything I needed to know. After my initial training, Jake took me under his wing and took me on site with him to get some real on site training. I worked at Pirtek Greenwich for 18 months and then when Jake told me he was making the move to Hydraquip Hose & Hydraulics, I was also keen to see what they could offer. I could see the company was continuously growing, and invested a lot of money into their mobile workshops and new technology. After speaking to other engineers, I could see Hydraquip Hose & Hydraulics offered job security and the potential to progress. Therefore I followed Jake in his tracks and we have both just completed our induction with Hydraquip.
I remember working on a digger that was on a barge on the Thames. I was lifted out on a basket on a crane, it's called a man mover. That was actually quite interesting, it was part of the tideway project, to take the overflow. I replaced 3/4" multi spiral hydraulic hose assemblies to the digger. Don't worry, I didn't need my swimming floats, I was lifted back on the man mover!
I'm glad I made the move across to Hydraquip Hose & Hydraulics Thamesmead. In my opinion Hydraquip is a better run company than my previous employer. I've seen various sides to Hydraquip, firstly the call centre base is very professional and it is manned by a helpful team of people. Also the Job Manager portal is brilliant. I no longer need to be interrupted to answer a call when on site to give an updated ETA, I can accept the job on my phone which instantly gives the service centre and my customer an ETA. When the customer logs into Job Manager they will see real time status updates, showing when I have arrived on site and when I have completed the job. The good thing about this technology is that it is instant.
I am so pleased with my workshop. I will spend most of my time in my workshop so it is nice to see that Hydraquip have invested in them to ensure that they have been fitted out with the correct stock and equipment to enable me to carry out the job there and then.
The people I have met at Hydraquip have all been so helpful and friendly. One thing in common is that the vast majority have been working at the company for years and you can see how they all have progressed to the roles that they are currently in. It's nice to work for a company that rewards you for your efforts.
Wednesday 23rd May 2018
Meet The Team