Meet Josh Lewington
Hydraulic Service Engineer – Hydraquip Hose & Hydraulics Thamesmead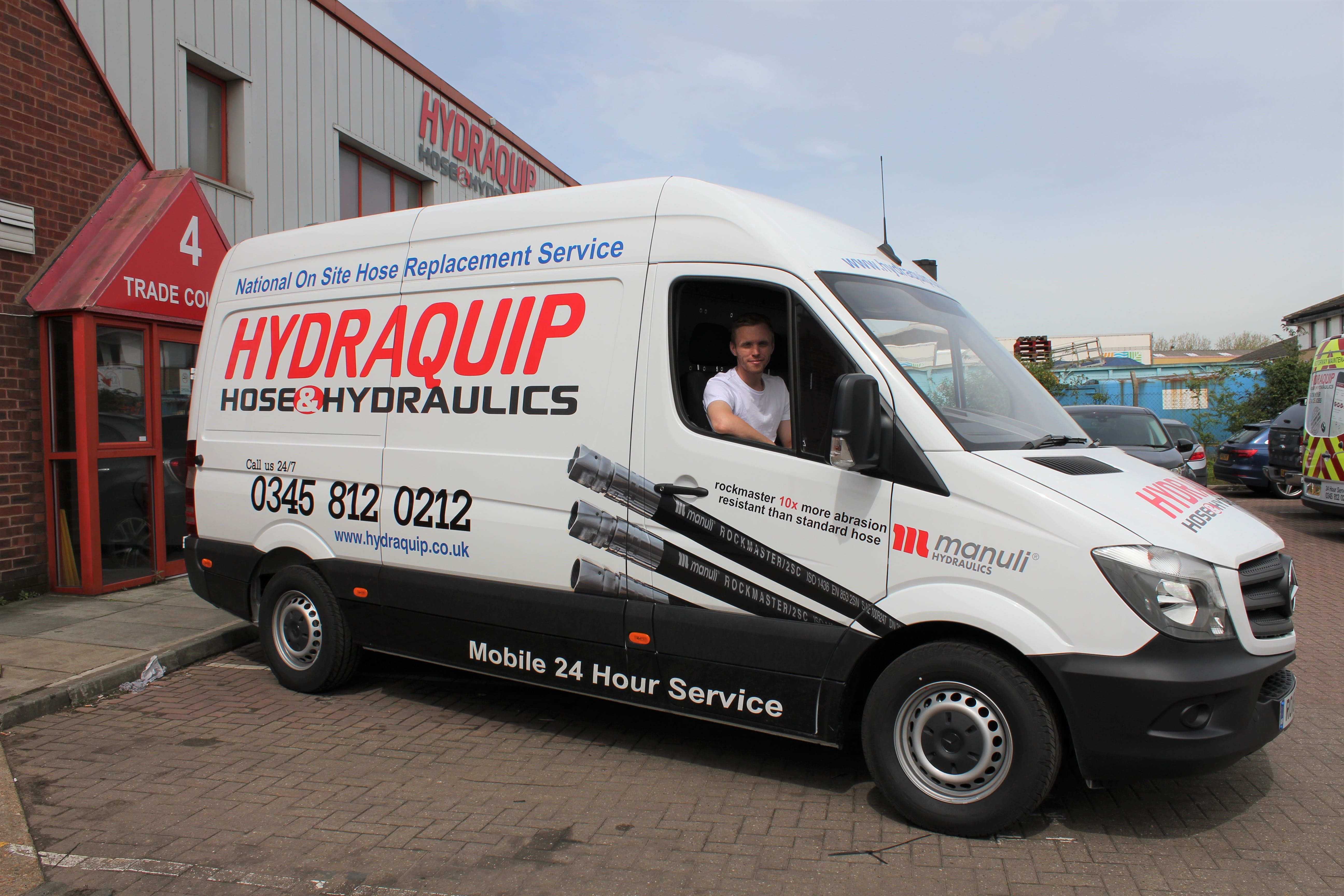 I previously worked at Pirtek Kings Cross covering the North London area. I worked for Pirtek Kings Cross for nearly two years as a mobile sales & service technician. Working as a mobile hydraulic hose technician, I have worked on a number of different machines of various sizes and have worked with a number of different industries. I enjoy being out on the roads and meeting new people. I love the idea of problem solving and identifying a solution for my customers.
For one customer in particular I worked on a range of AFI cherry pickers, including electric and diesel scissor lifts, articulating boom lifts and straight stick boom lifts, with heights ranging from 21.40m to 58.56m. I would often be called out to replace either one or two hydraulic hose assemblies in the boom of the cherry picker. I would manufacture 1/4" hydraulic hoses with bsp ends on site.
For a recycling and waste management customer, I was one of two engineers who would be called out on site to attend to their breakdowns. Time is money for them, therefore I would always make sure that the job was completed to the highest standard first time round. For this recycling and waste management customer, I would be called out on site to replace steering hoses on a road sweeper to get the sweeper arms functioning correctly and back on the road.
Another job that I remember well was for the London Underground. I was involved in cutting, pipe bending and installation of the pipe. The pipe was installed beneath the train and used for its air system. In total we worked on nine pipes which took a couple of days.
I am really looking forward to working with Hydraquip Hose & Hydraulics Thamesmead. I have a new Mercedes Sprinter which is laid out really well. Everything is in drawers and separated with labels into compartments. It is a layout that works for me and gives me the space to work inside my workshop.
The Job Manager App is going to be a useful tool, it has many benefits for me and my customers. The real time job tracking, live updates of your job and electronic invoicing, that's what my customers want to see. It is all so simple, easy and quick to use.
Wednesday 23rd May 2018
Meet The Team