Meet Kane Upton
Hydraulic Service Engineer – Hydraquip Cannock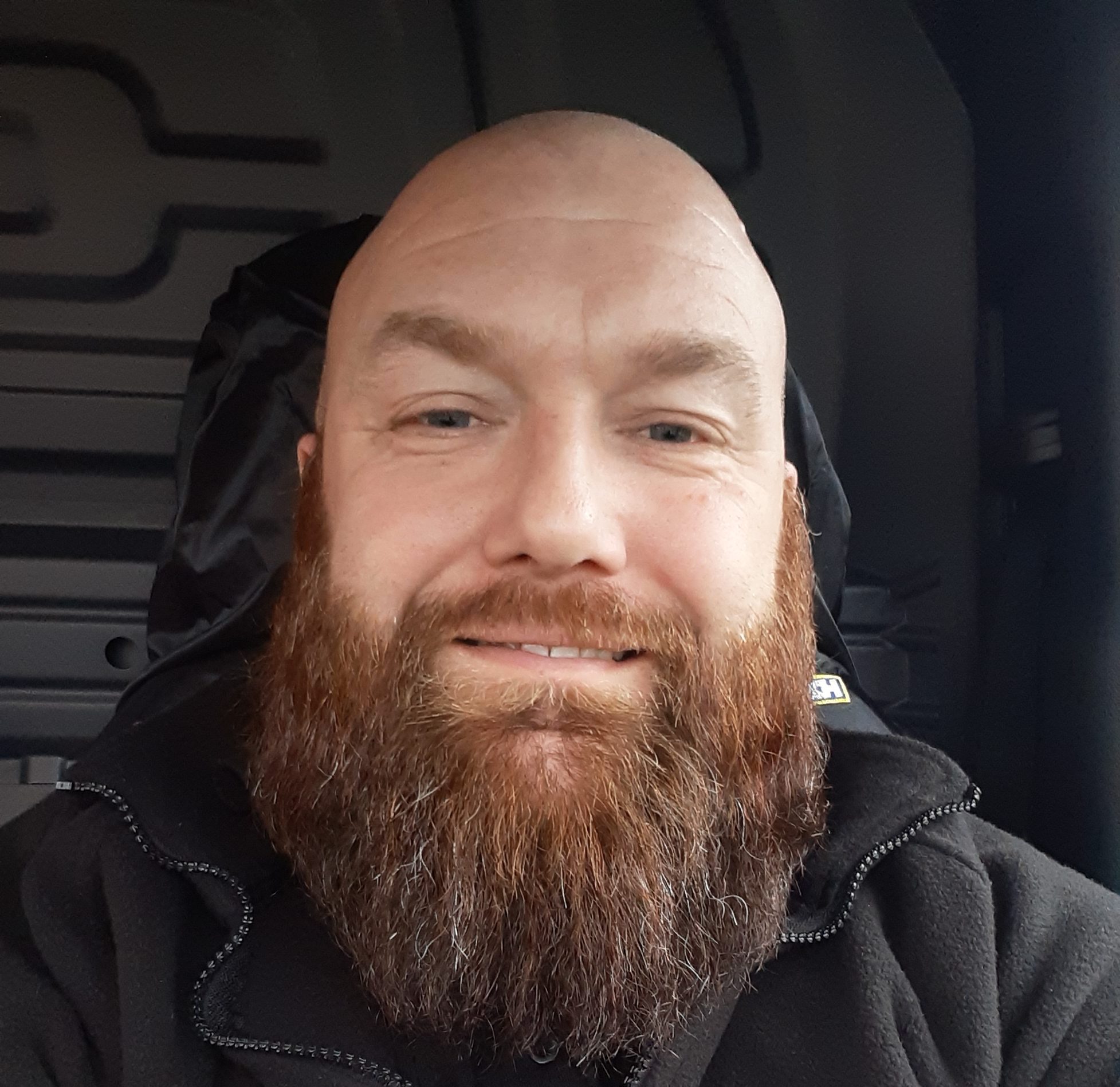 In 1991 I left school and began working at City Breaks Hydraulic Services in Stoke-on-Trent where I worked in the trade counter manufacturing hydraulic hose assemblies and installing break shoes on a variety of vehicles such as forklifts, diggers and trucks. I worked here for 12 months before joining Oakbray Ltd, based in Stoke-on-Trent as a trade counter assistant. I was responsible for organising stock within the branch as well as goods in and goods out ensuring that customer's orders were despatched in a timely manner. Also, this was the first time that I had direct contact with customers visiting the depot so I learnt a lot about customer services and dealing with queries and orders. I enjoyed this aspect of the job and often manufactured hydraulic hose assemblies to pattern for customers requiring an assembly there and then.
After working at Oakbray Ltd for 7 years I heard that Pirtek Stoke-on-Trent were looking for a Mobile Sales & Service Technician so I applied and got the job. After a two week training programme I was on the roads in my van visiting customer's sites in the event of a breakdown and repairing their hydraulic machinery. My knowledge of hydraulic products and machinery hugely improved at this time as I was working on a more varied range of equipment, supported by my previous mechanical background too. I really enjoyed meeting and interacting with new people each day, lots of my jobs were manufacturing and installing new hydraulic mast and steering hose assemblies on forklifts.
I worked at Pirtek Stoke-on-Trent for 21 years and began looking for the next step in my career and a new challenge. Matthew Bridgett, one of Hydraquip's engineers based at Hydraquip Cannock who I worked with at Oakbray Ltd and Pirtek, told me that Hydraquip were looking to continually strengthen their coverage across the UK and had vacancies for mobile engineers. I met with Managing Director of Hydraquip, Duncan MacBain and National Sales Manager, Jeff Coulson who were very friendly and welcoming. I instantly knew that joining Hydraquip would be a great move for me and I am now working as a hydraulic service engineer based at Hydraquip Hose & Hydraulics Cannock. The company is very professional with a great family feel, everyone is very supportive and happy to help if you require it. The staff at Hydraquip work as a team to achieve the same end goal which in turn makes you feel a lot more confident and happy in your job which is very important. Hydraquip runs very efficiently with customers receiving job sheets quickly and having all of the job details to hand via the Job Manager app. I am loving my Mercedes Sprinter workshop which is fully stocked with a new racking system and air conditioning which I will be very happy about in the summer months! I have visited Hydraquip Hose & Hydraulics Strood and Hydraquip's Braided Hose Division in Rochester to meet their staff and visit their production facilities where hundreds of custom made hose assemblies are manufactured each day. I am now building my customer base and completing hydraulic repairs in Cannock and the surrounding areas and enjoying my role at Hydraquip.
Monday 3rd February 2020
Meet The Team