Meet Kelly Owen
Technical Engineer  Hose & Hydraulics Strood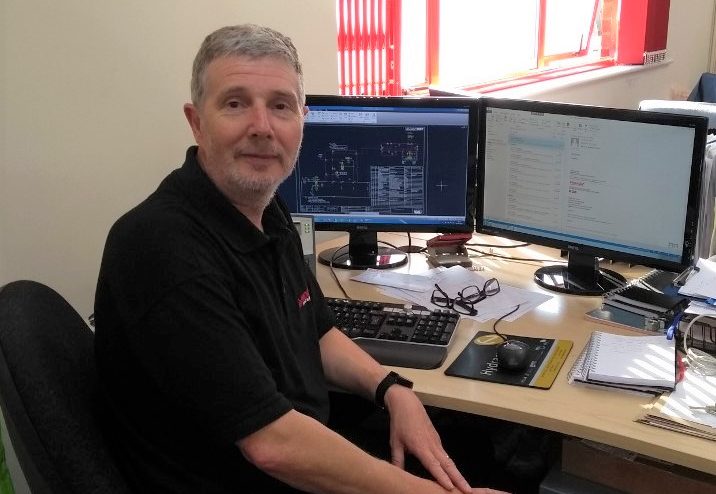 I have always had an interest in engineering and metal work so when I left school at 16 I attended Gravesend College to study industrial engineering. I completed an apprenticeship at Fogg & Young followed by a higher national diploma and in this time I gained a lot of knowledge and practical experience within the engineering industry, mechanical, hydraulic and electrical.
In 1985 I began working as a Service Engineer at Fogg & Young and did this for 4 years. My job involved mainly working on trouble shooting hydraulics and finding the most suitable and efficient solution when a breakdown occurred on a machine. One of the largest and most memorable jobs I was involved in was the installation of a rubber pad press. The press was capable of exerting up to 7000 tonnes of pressure and the installation involved the reconnection and piping of all the component parts, which included 4" bore high pressure pipe welding.
At the age of 24 I started a new position at South Eastern Hydraulics as a Project Engineer in the Redhill area, working closely with Technical Director Dave Wilson. I learned a lot about hydraulic design at South Eastern Hydraulics, I visited customers to discuss their requirements, worked on the initial quotes and was also involved in the concept, design and commissioning of the hydraulic systems on site. I enjoyed seeing the project through from beginning to end and learning every aspect of the projects to have a complete understanding of the job. I also made use of software including Hydraw, AutoCAD and SolidWorks to assist in the design of hydraulic systems.
A major long term project I was involved in was for a customer in Peterborough who required 65 hydraulic power units over a period of 5 years that were designed, built, installed and commissioned on site with minimum downtime. Many were new units but we also repaired and replaced existing power pack units, fitting new control manifolds and pipework. In total hundreds of manifolds and thousands of hoses and pipes were installed.
Another major project involved the design, build, installation and commissioning of hydraulic dampening systems to operate on davits for the launch and recovery of 18m life boats operating in the North Sea servicing the oil rigs. This project was over a period of 2 years and covered 4 main ships with 8 davits in total.
Over the years many types of test rig were also designed and manufactured including flushing and function test rigs for the testing of both Airbus A320 and A350 wings. I worked at South Eastern Hydraulics for a total of 29 years and in that time I progressed from Project Engineer to Technical Director where I was also involved in the running of the business.
When South Eastern Hydraulics closed for financial reasons, I decided to contact Hydraquip's Managing Director, Duncan MacBain, who I had known throughout my time in the industry. The close location and the work carried out by Hydraquip's engineering department interested me, plus the ability to support my existing customers was a bonus. After a discussion with Duncan, I joined Hydraquip in May 2018 as a Technical Engineer. I work alongside Engineering Manager, Tim Fulton supporting him in all of the technical aspects of hydraulics systems and power units. I am involved in the design of hydraulic systems for existing and new customers as well as the build, installation and final commissioning of the projects. My role also includes sales where I grow Hydraquip's customer base as well as developing existing accounts.
Friday 14th June 2019
Meet The Team