Meet Phil Wagstaff
Trade Counter Manager – Hydraquip Hose & Hydraulics in Northampton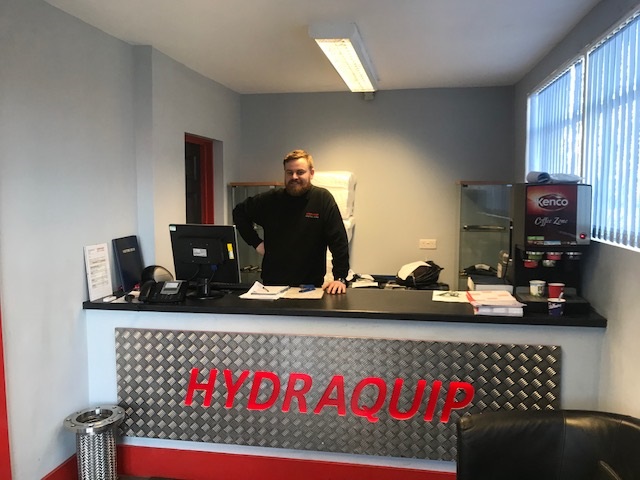 I have over fifteen years experience in the hose industry, from working as a depot operative, a stock controller to an account manager at Regent Hose & Hydraulics, which is now known as Regent Trist hydraulics in Aylesbury, Buckinghamshire. I worked at the hydraulics company for over thirteen years and have gained an extensive amount of experience in the hose industry.
I worked with customers when organising kanban hose production facilities. I worked closely with certain large customers, one in particular who are based in Milton Keynes who manufacture cherry pickers, boom lifts and access platforms. I had set up kanban facilities for the customer,  walking through stores and replenishing stock where I saw it was required, hose routing & installation, and helping assist with the design of a bespoke hose assemblies whilst dealing with any technical information.
As an account manager I often worked as an assistant to the production manager, and for one customer i particular this was an on going occurrence.  I would organise and setup a hose line for a fire hose which was made up of a three wire braid with stainless steel CO2 female coned ends. These particular hose assemblies were pin pricked and tested prior to being despatched to ensure they met the fire safety requirements.
From the experienced I had gained from the hose industry I moved onto another adventure at Earls Performance Products UK who are based at Silverstone Circuit in Towester. Instead of dealing with heavy duty hydraulic or stainless steel hoses, I worked with small bore PTFE hose assemblies for racing cars. PTFE hose assemblies for break lines were manufactured from light weight cotton over braid and a PTFE liner. I dealt heavily with either lightweight PTFE or aluminium hoses.
After working at Silverstone race circuit for over a year, I met with David Callaghan, the director at Hydraquip's Metal Hose Division. He was keen to get me on board for their Northampton branch, Hydraquip Hose & Hydraulics Northampton which also sees the production of stainless steel hose assemblies. I felt comfortable with the type of hose assemblies i would be working with, industrial, stainless and hydraulic hose assemblies, it is what i know inside out. I now work as the branch manager for the Hydraquip Hose & Hydraulic trade counter. Its a 70/30 spilt, mainly dealing with hydraulic hose enquiries whilst working with ptfe and stainless steel orders.
Thursday 15th February 2018
Meet The Team