Meet Richard Sawyer
Managing Director Transnordic Hydraulic Valves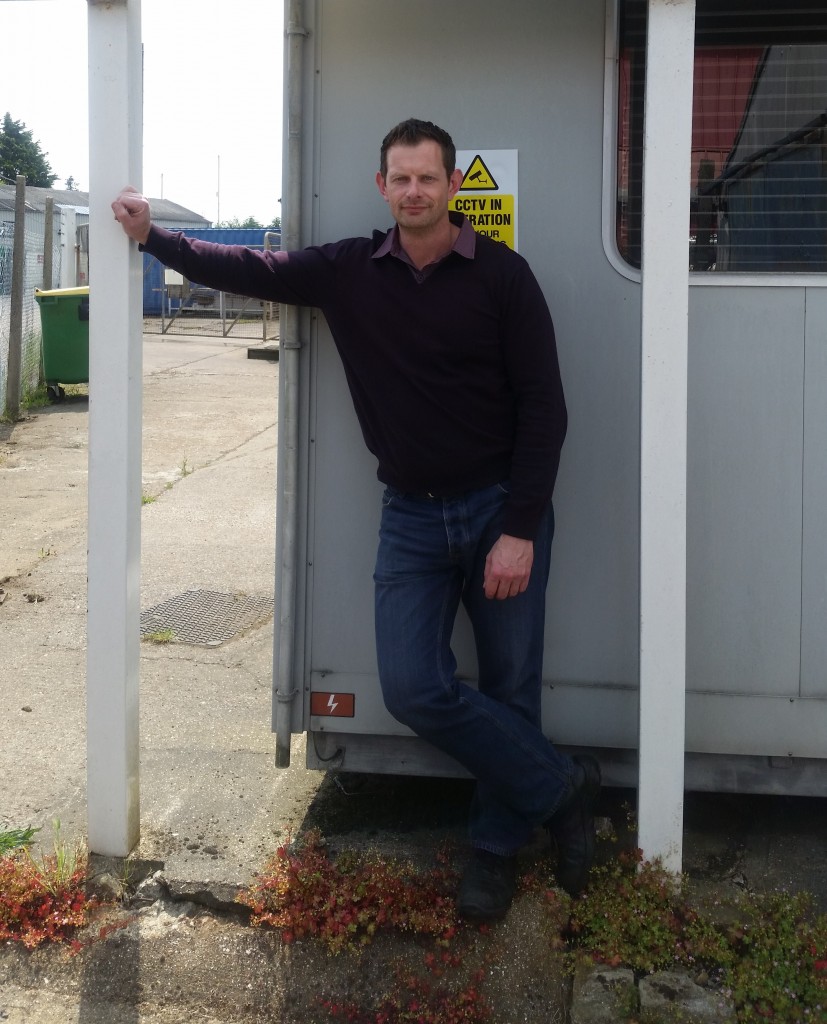 At school I always really enjoyed athletics and sport. My hobbies were football, rugby and long distance running which I played every week. As a career, I always fancied becoming a policeman, it sounded like a fun and interesting job to have and I was getting to the age where I wanted to leave school and start working. At the time my objective in life was to pass my driving test and earn money so that I could get on in life. I took my last exam at school and then I was on my own, we had little help from school with careers and company visits so after leaving school I began applying for jobs in my local area. I attended a couple of interviews, one of which was with Transnordic Ltd. A friend at school, Ian Davis, had got a job at Transnordic in the engineering department which sounded interesting to me so I decided to approach the company. They were looking for a warehouse packer and after my interview with Transnordic they offered me the job! I happily accepted and began working at Transnordic in 1988 at the age of 16. I worked in the despatch area and was responsible for picking and packing customer's orders and despatching them to the correct delivery address. I worked in this position for 6 months which proved to be a great stepping stone to further my career. Watching my colleagues build and test hydraulic valves gave me something to aspire to, so I decided to commit to a 4 year apprenticeship. I worked at Transnordic whilst studying at City Way College, Rochester one day a week.
I was then thrilled to be offered a full time job at Transnordic Ltd, I had always had a great work ethic and was very hard working and responsible which I think the Managing Director Jeff Andrews noticed. My job involved building and testing valves, opening the area for daily orders to be manufactured and also lots of mass produced valves for large national companies. Unfortunately shortly after I started this role the recession hit and several people were made redundant. Thankfully I was able to keep my job at Transnordic and the economy improved over the next year or two. I really enjoyed my job and was actually the first person ever at Transnordic to work overtime on a Friday evening. Some people thought I was mad but I have always been very hard working and determined to succeed in life. I worked in internal production at Transnordic for about 4 years before being promoted to Workshop Manager. I now had my own office and was responsible for overseeing 6 production staff but still liked the hands on work so split my time between the office and the production floor. I enjoyed being responsible for the workload of my colleagues and the completion of customer's orders which 3 years later in 2000 saw me become Production Manager. My role as Production Manager was a lot more involved as in addition to planning the production staff's workloads, I liaised with suppliers, ordered parts and materials that were needed to complete a job, and was involved in the day to day running of the machine shop. I worked in this position for 10 years before working in sales and management for Transnordic. I had little experience in sales at this time but this helped me to gain lots of confidence at both internal and external sales. My day to day role mainly consisted of external sales meaning I was able to talk to lots of different people and communicate face to face with customers. I really enjoyed this role and it was such as great buzz when I received an order, I also like being able to see the order right through from start to finish.
In 2011 Jeff Andrews made the decision to become the Technical Director at Transnordic Ltd which meant there was a vacancy for a new Managing Director. After some staff meetings, a board decision was made that the position of Managing Director would be given to me! I was very proud to be given the opportunity having always had great drive and ambition to reach my goals, so accepted straight away. I was both excited and nervous but was mainly looking forward to the future of Transnordic. Whilst being the Managing Director of Transnordic I have learnt a lot about running a business, looking after staff and increasing the turnover of the business. My role involves a lot of important decision making which sometimes affect the whole business and all of the staff meaning that I have a lot of responsibility to make the right choices. It is hard work but I really love being the Managing Director at Transnordic and feel proud to have worked my way up and progressed to such a great role. There have been some great improvements throughout the years especially the purchase of our HAAS VF2 Machine in December 2013. With this machine we are able to efficiently produce mobile hydraulic valves to the highest quality, this really bought us up to date within the industry.
In 2015 I began thinking more about the future of Transnordic. Having seen Hydraquip vans several times on the roads and hearing about the company's rapid growth, I was fascinated by Managing Director Duncan MacBain's business methods. It seemed to me that the Hydraquip Group were expanding faster than anyone. Duncan was actually Transnordic's first ever employee and completed his apprenticeship with the company so I was aware of his background in the industry. Thinking that Transnordic may be able to offer a mutually beneficial proposal to the Hydraquip Group I contacted Duncan to arrange a meeting. The Transnordic team presented the company to Duncan and it was decided that Transnordic would form a new division within the Hydraquip Group. We joined the group in November 2015 and are known as Transnordic Hydraulic Valves. I think it is great to be a part of such a pro-active company, there is always a forward plan at Hydraquip and I believe it is an example of how a company should be run. Duncan has extensive knowledge in business so I have every faith in him and his decisions. Already the company has benefitted from being part of the Hydraquip Group, and as demand has grown with our diverse customer base, Transnordic have invested in an off the shelf range of monoblock and sectional valves, providing customers with a quick turnaround on valves at a competitive rate.
I still love sport and a lot of my spare time is taken up by it, I am a passionate Liverpool supporter and have seen the Liverpool Games at Anfield. I also go to the gym 3-4 times per week and I like to play golf. I'm very competitive with my golf, I want to constantly improve at it, my current handicap is 20. However, I do find it very relaxing and tranquil. I play all year round with lots of friends, in the summer I play every other week and in the winter I play about once a month. In the summer months I also like to play at the weekends too and enjoy twilight golf, we tee off at 6pm and play as the sun goes down. My brother lives about an hour away in Surrey so I like to play golf with him when I can. Each year we all go to Spain for a golfing holiday for about 5 days and play 2 rounds per day, it's great fun! I've also just started to play squash, I play once a week, it's very energetic which I like. I have been married to my wife since 1997 and have two daughters who are 10 and 15 years old. I am very family orientated and we love going on family holidays each year around Europe and the Mediterranean. We have been to Spain, Greece, Portugal and Tunisia, this year we are going to Fuerteventura. We would all love to go to New York too, maybe for next year's holiday?! I have an older brother and sister too who I see about once a month, we all have gatherings and catch up with each other which is lovely. This year I am looking forward to going to Vancouver in Canada with some old friends I used to work with at Transnordic. It was an impulsive decision but I couldn't turn it down, I just had to go for it!
Tuesday 14th June 2016
Meet The Team