FULLY EQUIPPED HYDRAULIC REPAIR CENTRES FOR YOUR RAMS, PUMPS & MOTORS
PUBLISHED BY: Amelia Cregan  PUBLISHED: 13th August 2014
The UK's largest independently owned hydraulics firm Hydraquip Hose & Hydraulics operate fully equipped dedicated hydraulic repair centres located nationally across the UK. The company offer hydraulic repairs from its 12 hydraulic repair centre workshops which are equipped with the in-house capabilities required for both simple to full turn key solutions.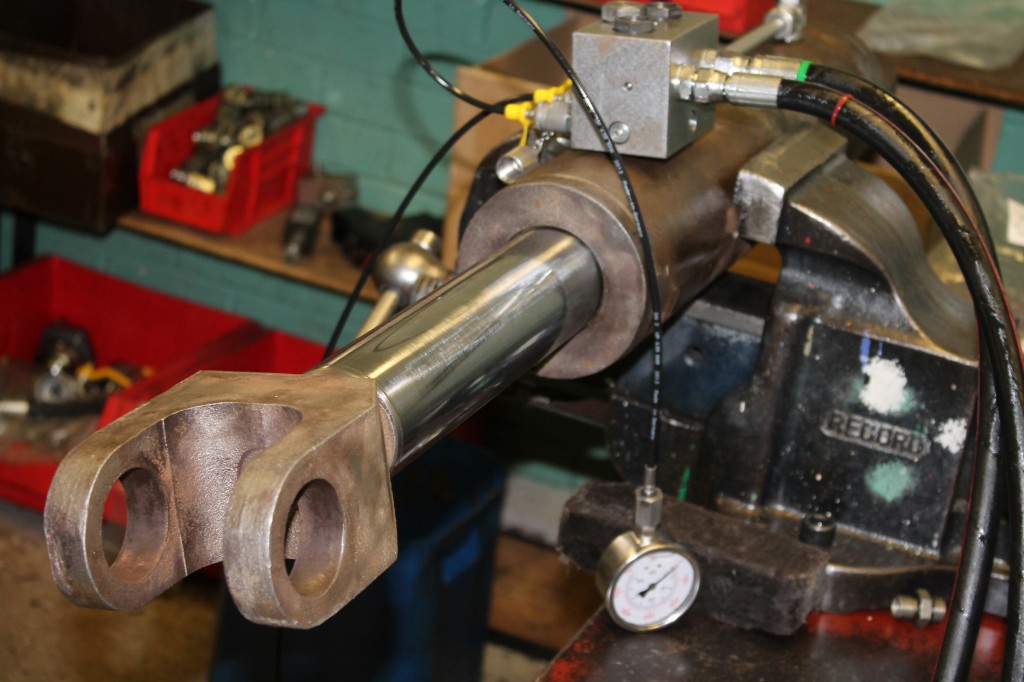 Hydraquip's Hydraulic workshops can offer repair & refurbishment on hydraulic units, including hydraulic cylinders (welded and tie rod), hydraulic rotary actuators, hydraulic pumps, hydraulic motors and hydraulic ram repairs. Offering system enhancements to maximise performance with hydraulic fault finding diagnostics on all examined hydraulic units. Hydraquip's staff recognise that when a repair or refurbishment is scheduled, honesty, reliability and customer service play a key priority to an operator whose machinery has halted to a stop. With the help of their 24/7 365 days a year hose repair service, Hydraquip aim to provide a quick turnaround on all projects, keeping cost and downtime to a minimum, agreeing appropriate times for work to be carried out, either day or night or even during a company's shut down period if required.
Hydraquip's highly experienced team of hydraulic engineers play a key part in the operation of the hydraulic repair centres and are trained to industry standards with additional training supplied to tackle in-depth demands of both old and new hydraulic units or bespoke systems.  This enables the hydraulic engineers to provide full design and build of hydraulic equipment including hydraulic ram repairs, the manufacturing of new hydraulic cylinders and parts to pattern from customer's drawings and proposing new designs, easily being able to identify hydraulic faults and diagnostic methods on hydraulic equipment. Steve Jackson, Branch Manager of Redhill comments on his workshop "Being a fully equipped hydraulic repair centre workshop and having the right tools and equipment for the job, allows my team and I to concentrate immediately on the hydraulic repair to ensure that each customer's requirements are met and in most cases exceeded, with the ability to incorporate a company's guidelines and expectations if necessary."
A purpose built test rig has been installed to carry out test procedures to ensure that each piece of hydraulic equipment repaired in its hydraulic repair workshop in Redhill, Surrey is in full working order. The testing rig allows any oil leaks to be detected and stroke measurement to be fully tested prior to being released from the Repair Centre with a warranty period being offered on each item repaired by Hydraquip.
For more simple and smaller repairs and component replacements, extensive stocks of seal kits, chrome rods and steel tubes are available within 24 hours to keep downtime and disruption to a minimum and ensure that the functioning of a machine is not compromised.
Hydraquip can offer preventative service maintenance programs where the condition of hydraulic equipment can be assessed to provide solutions and suggestions to reduce the potential for failure and add a choice of system enhancements to maximise performance, all of which are fully discussed in detail with the customer to provide a complete understanding of a system's operational features. The hydraulic repair centres have the facilities to arrange contracts to ensure that all machinery is regularly inspected and maintained with Tailored Service Contracts (TSC) available to suit individual customer's needs in a wide range of industries. Services which can be included in a maintenance contract are hose register, managed and recommended spares program, diagnostic checks, on and off site reconditioning service, shut down labour, planned maintenance, pipework installation service and mobile hose service.
For more information on the services we can provide at our Repair Centres please contact Redhill's Branch Manager Steve Jackson on E: [email protected] or visit the locations page on the company's website to find your nearest hydraulic repair centre.