HYDRAQUIP HOSE & HYDRAULICS OPENS IN BOLTON
PUBLISHED BY: Rabs Atwal  PUBLISHED: 3rd November 2014
Hydraquip Hose & Hydraulics, the UK's largest independent hose replacement provider opens its doors to their latest hydraulic trade counter in Bolton, Lancashire today.
Situated on the Mikar Business Park, the Hose & Hydraulics branch is located within the same spacious 6,000sq ft modern industrial unit as Hydraquip's Metal Hose Division which manufactures approximately 3,000 stainless steel hose assemblies each week since its opening in January 2010.
This opening marks the company's fourth hydraulic trade counter branch having opened this year, following in the footsteps of London Thamesmead, Wrexham & Letchworth. The group's rapid growth see Hydraquip edging closer to its expansion plans of achieving 20 branches by the end of 2016.
Hydraulic Repair In Bolton & The Surrounding Areas
In addition to its branch expansion, Hydraquip Hose & Hydraulics will see the growth of its 24/7 on site hydraulic hose repair network which will offer significant improvements to their response times across the North West of England. Offering hydraulic repair in Bolton and the surrounding areas: Greater Manchester, Lancashire, Merseyside, Cheshire & North Derbyshire. With five experienced engineers operating from this new branch, Hydraquip can offer an unrivalled quality of service in the North West. The company is continuing with its growth strategy with a recruitment process underway to strengthen its mobile fleet to over 100 On Site Hydraulic Technicians in strategic locations nationally. Customers are able to call the main branch number for on site breakdowns 01204 274 270 or alternatively 0845 812 0212 for breakdowns out of hours.
Fluid Power Products
Hydraquip Bolton offers a comprehensive range of over 48,000+ fluid power components ranging from pneumatic components, industrial hose and fittings, hydraulic hose and fittings, quick release couplings, hose reels, tube, valves, pumps to a comprehensive range of hydraulic and engine oils, including oil dispensing equipment. Available from its branch is Hydraquip's 1,000+ page Maintenance, OEM and Production Solutions Catalogue which covers an extensive fluid power range. Many of these items are available over the counter or delivered within 24 hours.
Hydraulic Trade Counter
The new fully kitted hydraulic trade counter offers an instant one to one service, the in house resources allow Hydraquip to provide an over the counter service to customers requiring a pattern hose assembly manufactured whilst they wait, with dedicated assembly production facilities which allow the branch to manufacture a one off hydraulic hose or high volumes of hydraulic hoses.
The Team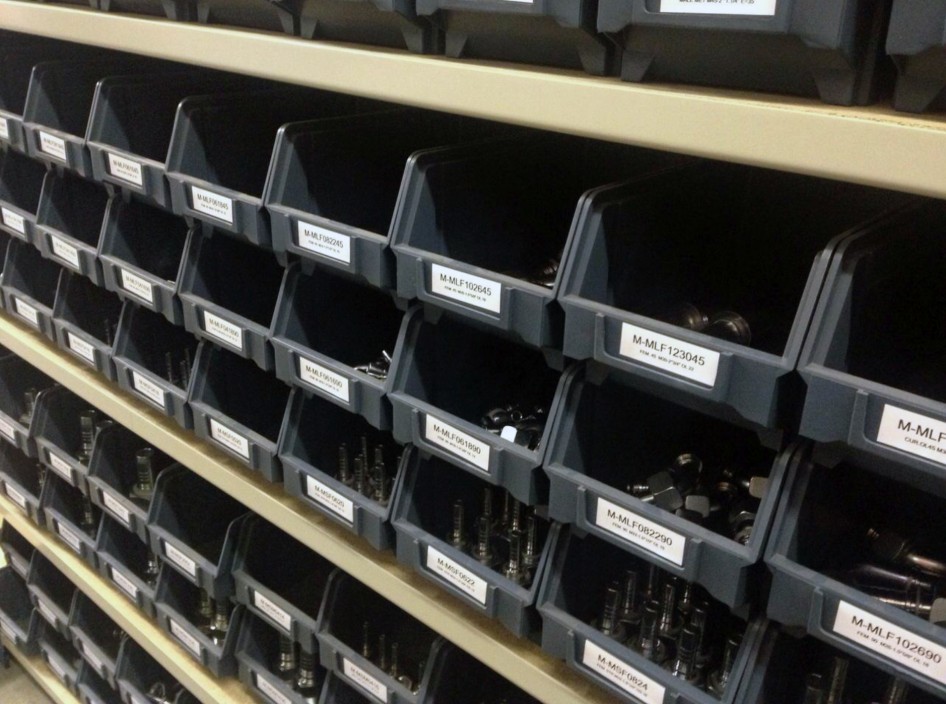 Hydraquip believes strongly in the difference that their staff can make with industry experience and a desire to deliver a strong customer focus which proves instrumental in providing an impeccable service. According to a survey of the British Association for the Advancement of Science, Boltonians are the friendliest people in Britain. Karl May, Branch Manager of Hydraquip Hose & Hydraulics Bolton stated, "We're the friendliest hydraulic service provider in the whole of the North West of England". May who began his career as a Mobile Hose Service Technician at Pirtek, later became a Pirtek franchisee of both Pirtek Preston and Wigan branches. May added, "With my proven track record of successful hydraulic branches, I'm keen to get underway on strengthening Hydraquip's presence in the North West of England". Karl will be responsible for identifying areas of growth whilst building a new client base. Regional Director Fintan Ennis adds "Karl brings substantial industry related experience to Bolton. The combination of his skill set, ambition and the desire to succeed will prove beneficial in the branch's performance, we're excited to have him on board."
Contact Hydraquip's Bolton branch for your fluid transfer solutions; High Bay Unit, Mikar Business Park, Northolt Drive, Bolton, Lancashire BL3 6RE T: 01204 274 270 F: 01204 224 311 E: [email protected].