HYDRAQUIP ANNOUNCE 2016 MAJOR EXPANSION PLANS & CONTINUOUS IMPROVEMENT OF SERVICE
24 New Mercedes Sprinters Ordered For 2016

4 New Branches In 2016. 1st Branch To Open In Qtr 1

Live Job Tracking For Customer Breakdowns

One Hour Customer Job Sheet Promise

Recruitment Bonus
PUBLISHED BY: Duncan MacBain   PUBLISHED: 26th October 2015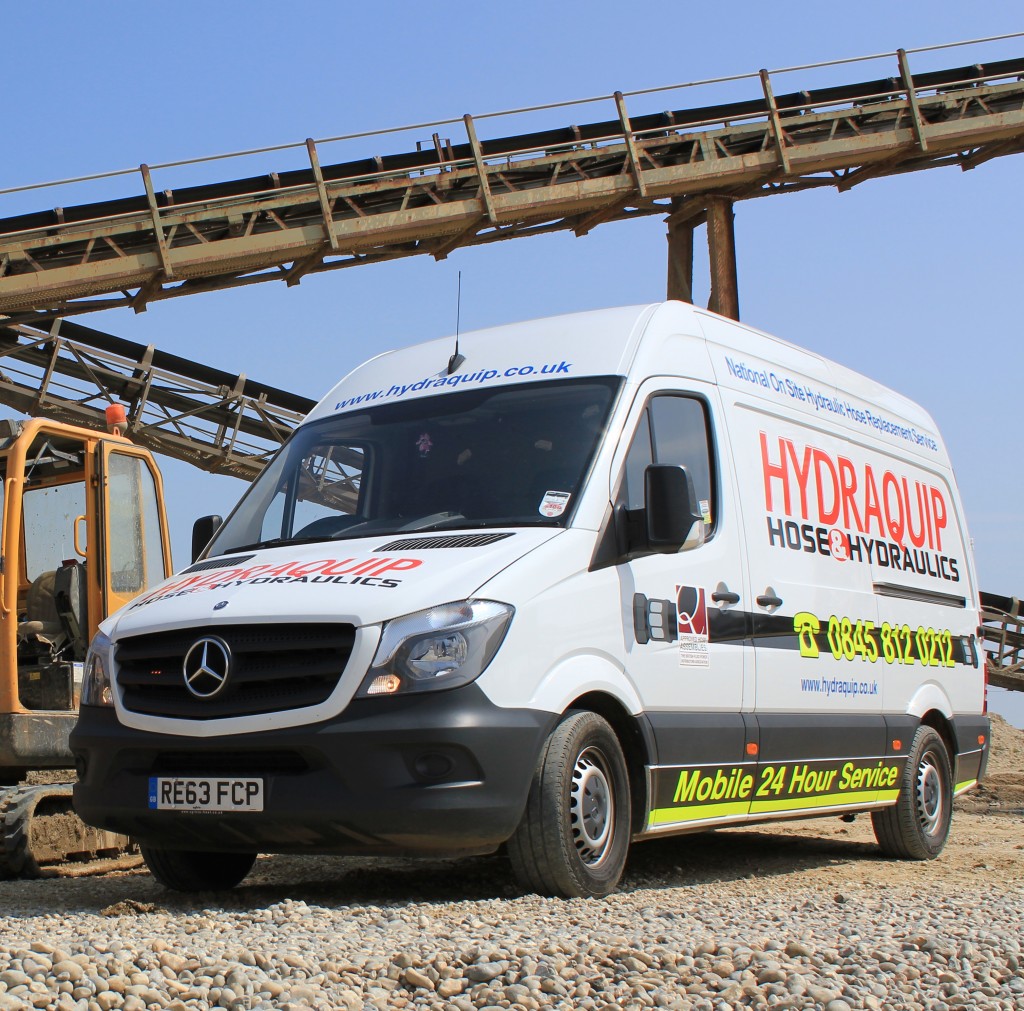 24 New Mercedes Sprinters Ordered for 2016: Following the success and growth during 2015 I have today placed an order to expand the fleet by a further 24 311cdi Sprinters scheduled in 2016 at the rate of two per month. This is on the backdrop of expanding the fleet with 20 new mobiles in 2015 so far and will take us significantly past the original target of 100 mobiles by 2016. This will allow us to gain more market share as well as improve the service to our National customers with quicker response times and far better coverage in England and Wales. Following a design review the internal layout has been improved, weight has been reduced by 25kg and significant savings negotiated in excess of £1400 per fit out.
4 New 2016 Branches: The focus is going to be on now infilling central England to give us even more depth to market penetration and support our existing remote engineers, based on the success during this year of opening Ferndown, Bristol, Widnes and Llandudno Junction. I am confident that the momentum can be maintained with the goal of the first branch opening in Quarter One 2016 and we are proactively looking for premises in an optimum location.
Live Job Tracking For Customer Breakdowns: We know when our customers call us they demand an accurate and honest ETA rather than a glib "1 hour". In order to meet expectations and to be completely transparent we will be launching live job tracking where a customer will be able to see progress of the specific engineer allocated to their job. Tracking will cease when the engineer arrives on site and the customer will receive an automated update message via text or email to let them know we have arrived and are working on their breakdown. I believe this open approach will enhance the company's strategy of delivering a reliable and honest service and will boost our national customers' confidence in our ability to cover jobs.
One Hour Customer Job Sheet Promise: While a lot of our competitors "Guarantee a 1 Hour ETA" I frankly believe this is impossible to guarantee and a false promise due to all sorts of reasons, our promise is an accurate ETA. To back this up we know a vast majority of our customers need the priced and signed job sheet quickly so they know if it is site damage or wear and tear, so I am going to commit to our customers publicly in 2016 that we promise the job sheet within the hour. This will set us apart from all our competition and ensure we can meet the demanding needs of today's world and leverage our technology of the APP to deliver a first class service.
Recruitment Bonus: Hydraquip is a people business built generally on word of mouth contacts and recommendations, we can have as many mobiles and branches as you like but the success depends entirely on the calibre of our staff and working together as a team for the common goals. The expansion has been largely fuelled on this basis and to recognise anybody that can introduce a new staff member that we subsequently recruit we pay a £500 Thank You bonus after they have been with us for three months. We are looking for the best engineers and staff for new branches.
Thank you for your contribution of being a part of the Hydraquip Story and getting us to this already incredible level that would have seemed impossible just a few years ago.
More News..