ENERPAC HIGH PRESSURE TOOLS & EQUIPMENT
PUBLISHED BY: Rabs Atwal  PUBLISHED: 04th March 2015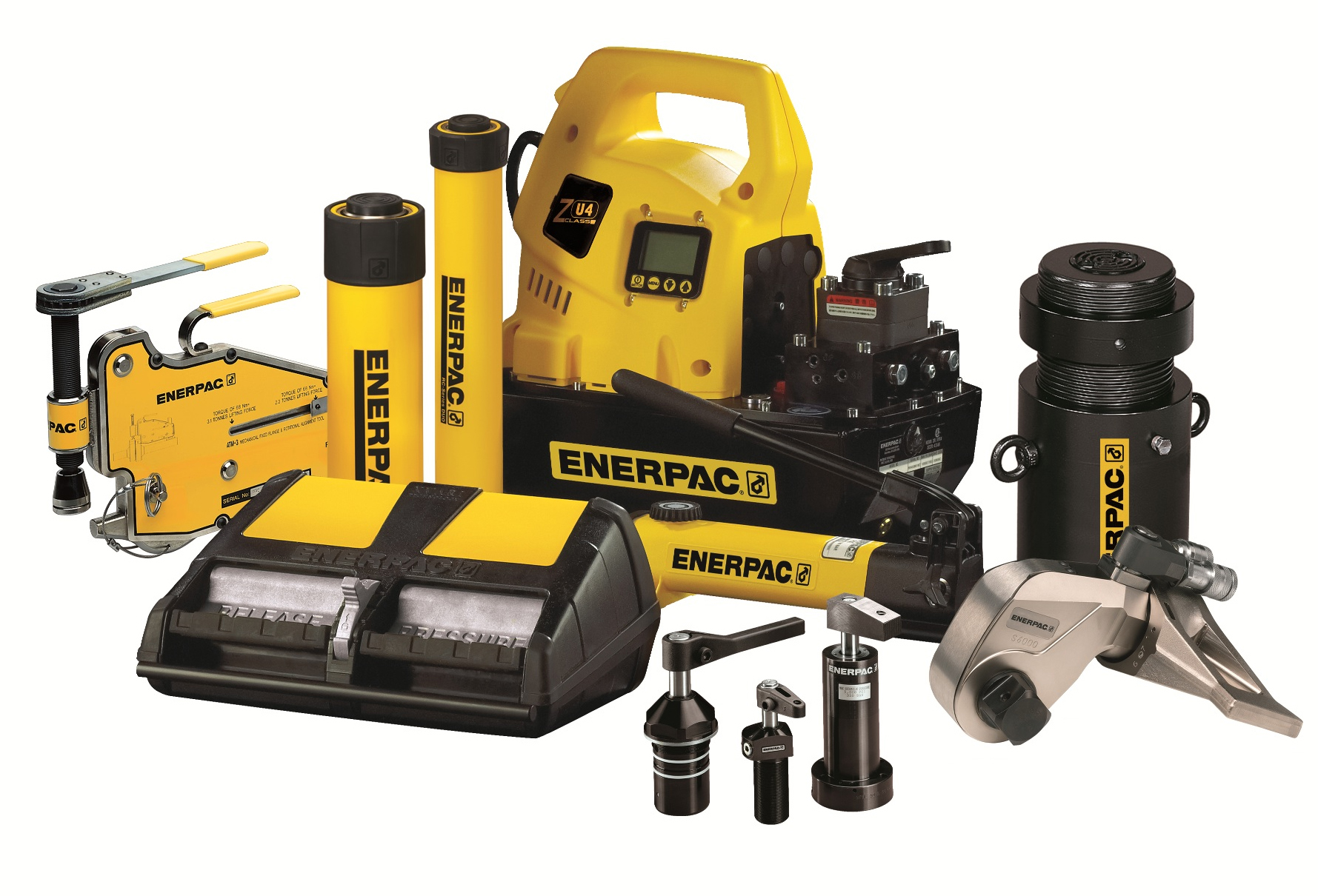 Hydraquip Hose & Hydraulics are pleased to announce they are now official Enerpac distributors. Enerpac are known as a global leader in hydraulic tools and technology.
Hydraquip have built up a strong portfolio as official distributors of well known brands such as Aeroquip, Bosch Rexroth and now Enerpac. Focussing not only on the growth of the company's branches and its fleet of national on site hose service vehicles, Hydraquip have invested the time and resources allowing them to expand on their product base. As distributors of the Enerpac range, Hydraquip can provide customers with high pressure tools, controlled force products and solutions for precise positioning of heavy loads. Supplying products from the smallest hydraulic cylinder to complete computer operated lifting and positioning systems to provide customers with innovative solutions to increase productivity, cost effectiveness and to ensure safer and easier to perform working practices. Making this product range a popular choice in industries such as construction, industrial manufacturing, mining, power generation, rail, shipbuilding, oil and gas.
Headed by Ian Wheatley who joined Hydraquip early this year as a Business Development Manager in Hydraulic & Lifting Equipment, Ian became involved with Enerpac over twenty five years ago. "With Hydraquip having previously dealt with low to mid pressure hydraulic rams and pumps, the introduction as official Enerpac distributors has enabled Hydraquip to supply high pressure hydraulics up to 2800 bar which will vastly benefit the team as it opens up new opportunities to a wider range of applications." Responsible for the Enerpac staff training, product training and technical support, Ian has passed on his years of knowledge and experience to the the Hydraquip branches across the UK.
Combined with Hydraquip's network of branches the Enerpac range is distributed globally yet supported locally by Hydraquip's team to deliver a comprehensive range of hydraulically driven, high pressure industrial tools and equipment. Allowing Hydraquip to provide reliable and dependable Enerpac tools for all industrial applications where quality is paramount, with the highest level of customer service and technical guidance whilst offering world class Enerpac products including: Cylinders, Hand Pumps, Jacks, Pullers, Rams, Cutters, Bolting Torque Tools, Valves, System Components and Maintenance Tools.
As only one of a few official authorised Enerpac distributors in the UK, Hydraquip can offer a next day delivery on a range of comprehensive stocked Enerpac products which can be viewed from its hydraulic tools and lifting brochure. A 2-3 working days lead time is offered  on non stocked products, with Enerpac product repairs carried out within 3-4 days subject to spares availability, by a trained Hydraquip technician using only Enerpac original parts. Free test certifications are issued with all repairs carried out by Hydraquip along with a 3 month warranty for customer assurance. Units are tested prior to despatch to guarantee a maximised performance and customer satisfaction.
In addition to becoming Enerpac distributors Hydraquip are pleased to offer Tangye's range of hydraulic equipment including Tangye's jacks and pumps. Tangye's lightweight aluminium products have been at the forefront of supplying self contained jacking systems since 1856. The addition of the Tangye range will enable Hydraquip to supply a hydraulic jacking and lifting solution for all maintenance applications.
For further information contact your local branch.