HYDRAQUIP RAISES FUNDS FOR PARIS VICTIMS
5% Donated From All Mobile Breakdown Jobs To the IFRC
PUBLISHED BY: Rabs Atwal  PUBLISHED: 16th Novemeber 2015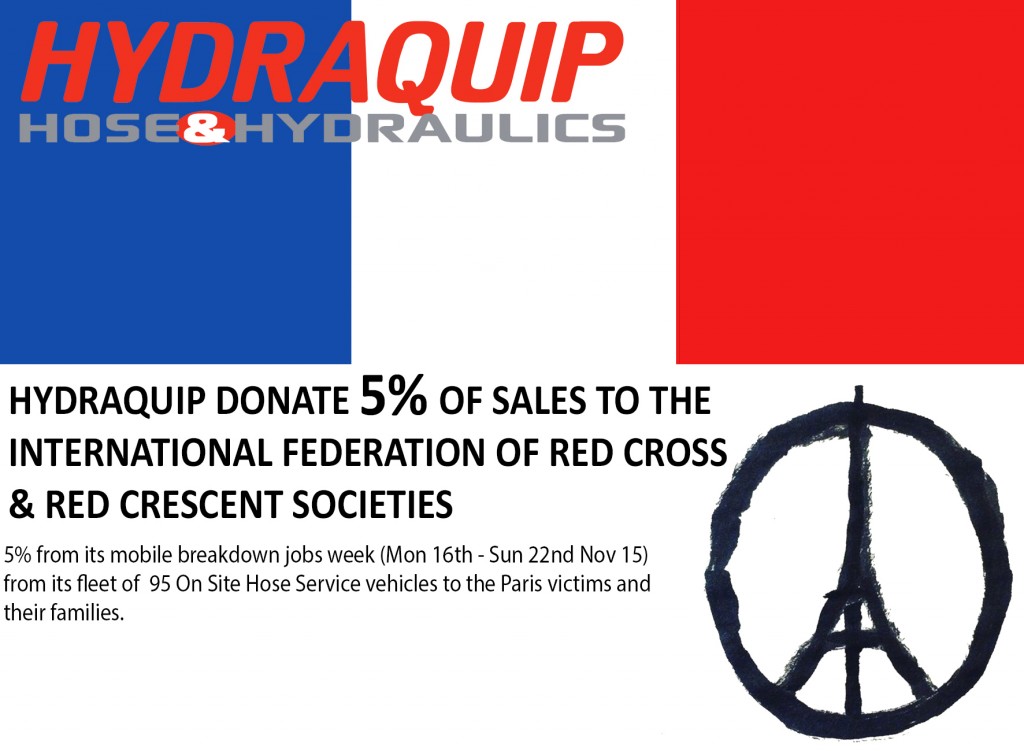 Hydraquip Hose & Hydraulics want to show their support to all those affected by the tragic events on Paris on Friday 13th  November 2015. The company are donating 5% of all sales generated this week (Mon 16th – Sun 22nd Nov)  from Mobile Breakdown Jobs from its fleet of  95 On Site Hose Service vehicles to the Paris victims and their families.
The money the company raises from these jobs will be donated directly to  The International Federation of Red Cross and Red Crescent Societies (IFRC).  IFRC are the world's largest humanitarian and development network, with millions of volunteers in 189 member National Societies who have been immediately supporting the victims.
There are many ways in which people can get involved to help show their support for the victims of the Paris tragedy. These include contributing through the (IFRC), following or tweeting with the twitter hashtag #PorteOuverte ("open door"). Alternatively, show your support by overlaying the colours of the French flag on your Facebook profile pictures.
Our thoughts and prayers are with our neighbours in France.
Liberté, égalité, fraternité