HYDRAQUIP NEWCASTLE DESIGN & MANUFACTURE HYDRAULIC SYSTEMS FOR A RAF TRAINING TRANSPORTER AIRCRAFT SIMULATOR
• Hydraquip Hose & Hydraulics Newcastle were involved in the design and manufacture of a RAF training simulator
• Hydraulic and electrical systems installed
• Installation of hydraulic motors, pumps, valves and cylinders 
• Fully trained engineering team worked on the design and installation of the key hydraulic components 
• On site mobile hydraulic repairs in Newcastle & the surrounding area 
PUBLISHED BY: Rabs Atwal   PUBLISHED: 30th April 2018
When you are asked to design a hydraulic system for The UK Royal Air Force (RAF), you instantly recognise it will be an interesting and intricate project.
These were the exact thoughts of our experienced technical engineers at Hydraquip's Hose & Hydraulics Newcastle branch. The technical engineers were contacted and assigned to work on a project for the RAF which involved the design and manufacture of an RAF training transporter aircraft simulator.
Today, simulators are a safe and cost effective way of training pilots and with the advances of skill and technology. RAF simulators are created like for like to the actual genuine aircraft and mimics the exact movements, including those of turbulence to give the trainee a feel of flying a real aircraft. With the use of hydraulic systems incorporated, trainers can program in weather conditions to really test the trainees' responses to real life weather disturbances.
Working to a scale of 1:1, Hydraquip Newcastle worked on the design and installation of all the hydraulic systems which included the transfer, conveyance and control of fluids, hydraulics, and full electrical systems integration including all I/O for trainer lighting and systems.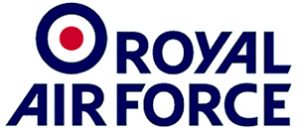 The installation required a number of key components which are used throughout the trainee transporter aircraft. From 30Kw motors, pumps and solenoid relief and operated directional control valves. The four proportional solenoid operated directional vales controlled the ramp, kneel, toes and winch operations and the standard solenoid operated directional valve was used for the ramp lock up and stabiliser operations which were mounted to individual manifolds. An off line filtration and cooling system comprising of a thermostatically controlled air blast cooler and off line filter was installed as part of the power unit build. In addition to the motors, pumps and valves, a number of cylinders were designed, manufactured and installed. Stabiliser cylinders were installed and controlled through a gear flow divider to close simultaneous operation, and to operate on a low pressure. Two cargo ramp double acting hydraulic cylinders of a welded construction were fitted with motion control valves. Also two fuselage lift cylinders 200mm bore, with a 450mm stroke with a trunion mount and rod end ropes bearing and hose burst valve were fitted. These are only a few of the components designed and installed on the trainee aircraft simulator.
Hydraquip Hose & Hydraulics Newcastle's skilled hydraulic engineers have since worked on a number of RAF trainee aircraft simulators. From an empty big steel transporter aircraft shape, Hydraquip can offer design and installation services for hydraulic systems for a number of industries and applications.
For further information on this RAF training transporter aircraft simulator project contact Doug Campbell on T: 0191 414 2491 or E: [email protected]
Hydraulic Repairs in Newcastle
In addition to providing engineering hydraulic system design and installation, Hydraquip Hose & Hydraulics are the UK's largest independent provider of on site mobile hose repairs. This hose & hydraulics branch offers hydraulic repairs in Newcastle, Blaydon, Winlaton, Greenside, Ryton, Crawcrook, Coalburns, High Spen, Victoria Garesfield, Lintzford, Rowlands Gill, Burnopfield, Gibside, Byermoor, Sunniside, Morley Hill, Dunston, Gatehead, Jesmond, Benton, Gosforth, Wallsend, Hebburn, Springwell, Lamesley, Kibblesworth, Jarrow, North Shields, South Shields, Tnemouth, Muton and the surrounding areas.