HYDRAQUIP'S SOUTH EASTERN HYDRAULICS BRANCHES
• 24 hour mobile on site emergency hydraulic hose repairs
• Multiple branches in the south east of England 
• Kelly Owen joins from South Eastern Hydraulics Redhill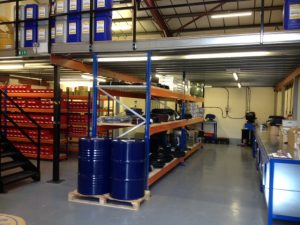 PUBLISHED BY: Rabs Atwal   PUBLISHED: 15th May 2018
Hydraquip's south eastern hydraulics branches in Canterbury, Crawley, Strood, Thamesmead and Thurrock operate a hydraulic hose repair service in the South of the UK. With 24 Hose & Hydraulics branches across the UK and a network of 140 mobile hydraulic hose technicians, Hydraquip offer a 24 hour mobile on site emergency hydraulic hose repair service nationally.
The south eastern hydraulics branches operate a full hydraulic trade counter service with hydraulic hose assemblies made to pattern whilst you wait to ensure an instant service. For large hose assemblies or OEM orders, Hydraquip's trade counter production facilities enable staff to provide kanban, scheduled and call off orders on hydraulic hose assemblies.
In addition to this, each Hydraquip Hose & Hydraulics trade counter carries a comprehensive stock of fluid power products, each trade counter has access to over 60,000 products.
South Eastern Hydraulics
Hydraquip Hose & Hydraulics welcomes Kelly Owen to the team, based at the Hydraquip Strood depot. Originally from South Eastern Hydraulics Redhill, also known as S E Hydraulics, Kelly Owen worked as the Technical Director, click here to read his profile.