HYDRAQUIP METAL HOSE DIVISION TURNS 10 AND ACQUIRES GAMMA HOSE LTD
• Metal Hose Division in Bolton Turns 10, First Opened in January 2010
• Hydraquip Ltd Has Acquired Staff, Stock, Assets & IP of Gamma Hose Ltd
• Investments Into Buildings, Stock, Machinery & Additional Product Ranges

PUBLISHED BY: Amelia Cregan  PUBLISHED: 31st January 2020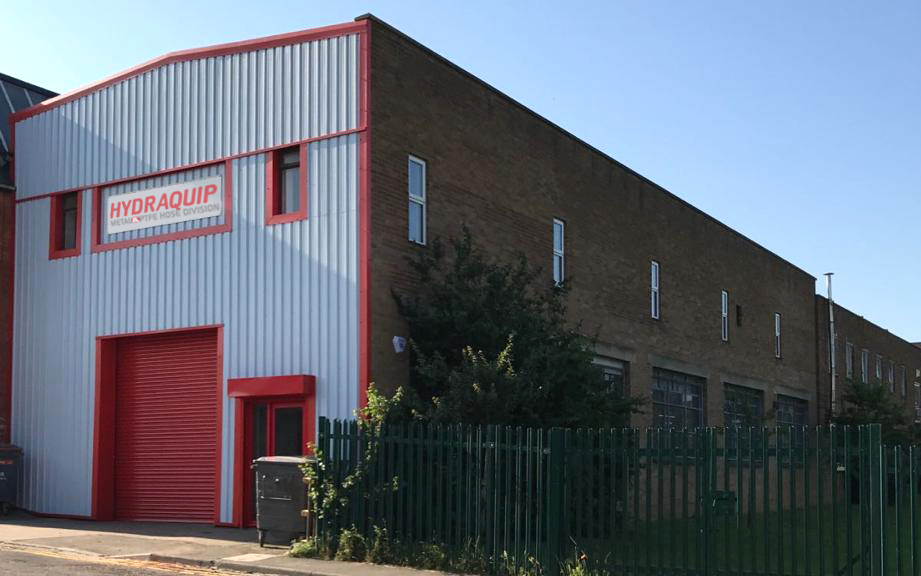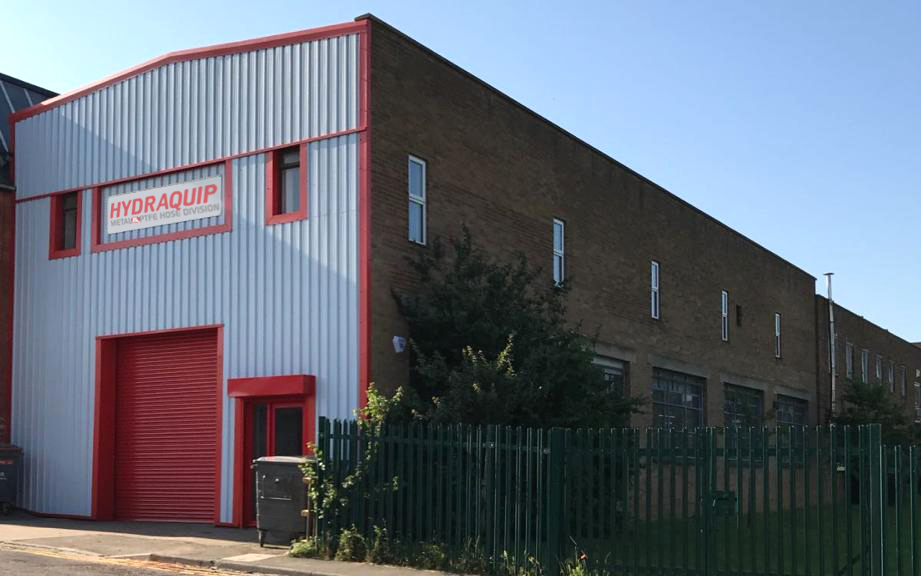 January 2020 marks 10 years since Hydraquip opened its Metal Hose Division in Bolton, a 6000 sq ft modern industrial unit manufacturing bespoke metal hose assemblies. Hydraquip Bolton has since gone from strength to strength with a key customer base, acquisitions with new locations and a current annual turnover of in excess of £3.5 million.
Back in 2010, Hydraquip began manufacturing a range of metallic hose assemblies to the metal hose market and from its industrial unit in Bolton, Lancashire in the North West of England, there was a clear target for securing a significant customer base throughout the UK, led by Director, David Callaghan, who had 17 years of previous industry knowledge gained through his time at Arnold Hose Ltd. The company showed accelerated growth in the first few years with turnover increasing from £500K in the first year to exceeding the initial goal of £1.5 million by the end of 2011.
From there, Hydraquip Bolton showed a continual structured growth through investments into staff, stock and infrastructure, ensuring that the business remained at the forefront of modern technology and developments within the metal hose industry.
Many of the original team from 2010 including Rob Vickers and Carolyn Kay have been instrumental to the advancements of the business. Carolyn works in the accounts department alongside Rob who has progressed from an internal sales role to now overseeing the day to day running of the Bolton Metal Hose Division.
In January 2017, the Metal Hose & PTFE Division was born, as an extension to the Metal Hose Division, with the acquisition of Arnold Hose Ltd and Ideal Hose & Safety Ltd based in Northampton. Hydraquip retained all of the existing staff and with significant improvements made to the office space and building, and further investments into stock and infrastructure the company excelled and is now trading from two locations.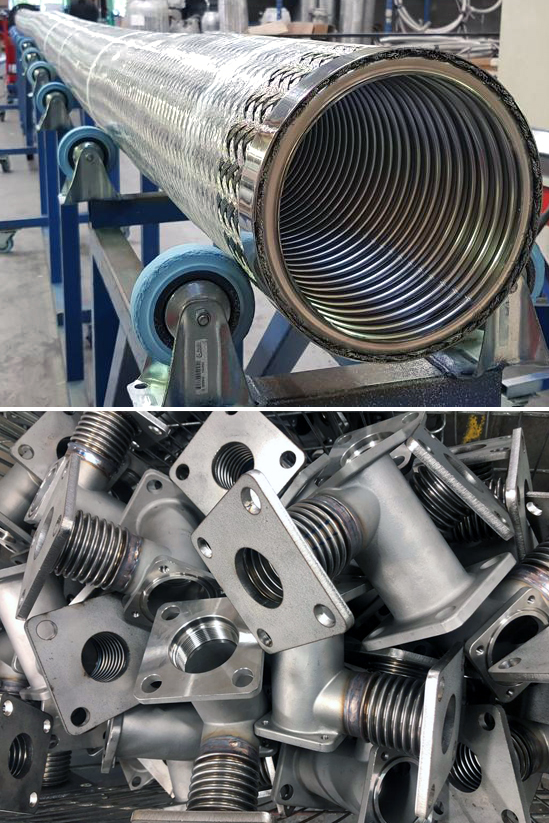 Due to this substantial success, in 2018 the business began supplying bulk hose and fittings to companies within the metal hose industry, in the UK and Europe. Additional investments were made into stock handling solutions due to the increased customer base and demand. Hydraquip's Metal Hose & PTFE Division continued to expand with a new customer base for bulk hose and fittings available in bore sizes from ¼" to 12", which are very competitively priced and available from stock, and assemblies available on short lead times creating additional sales in the UK, Southern Ireland and Europe including Sweden and France. The range includes fittings in stainless steel and carbon steel (plated), male and female connections, which are supplied in large volumes and quality checked before despatch, these fittings are also etched with the material grade and a unique number for full traceability.
Hydraquip Ltd have recently ventured into the LPG hose sector and at the end of 2019 acquired the staff, stock, assets and IP of Gamma Hose Ltd. Now known as Hydraquip's Gamma Hose Division, working from our location in Northampton, Hydraquip have supported the company through investments, finances and fresh ideas which have enabled them to remain at the forefront as market leaders within the gas hose industry which includes pigtail assemblies for gas regulators and welding hose assemblies. This acquisition brings additional product ranges to our increasing customer base and we see the opportunity for many associated products within the industry sector for air and gas. Eddie Jordon and Carl Orton are two of the existing staff members who joined Hydraquip from Gamma Hose Ltd, their roles as Production Managers ensure that product quality is maintained and customer demand is met, as well as the everyday running of the workshop and quality control of the products which are despatched. The increase in activity and production across the whole of Hydraquip Ltd, which consists of three divisions: the Metal Hose Division, Metal & PTFE Hose Division and Gamma Hose Division, opens job opportunities and career potential for individuals in the local area who have previous industry experience or for those who may be looking to enter an exciting industry working for a pro-active and evolving metal hose company.
Hydraquip have continued to invest in the latest welding equipment including bespoke welding turntables with quick load facilities, two automatic testing machines, two automated hose measuring / cutting machines, two automatic assembly machines and additional crimping machines for welding and LPG hose assembly. In addition to this, Hydraquip are dedicated to investing in further technological improvements across the company, all of which will enable them to store higher quantities of stock, increase production times, improving lead times for customers and ensuring deadlines are met or exceeded.
Speaking of plans for 2020 and the future of Hydraquip Ltd, Director David Callaghan says, "The goals for 2020 are to continue with the growth of the company which is now strengthened by the addition of the Gamma Hose Division which we anticipate will raise sales by at least an extra £1 million. By the end of 2020, we hope to hit our £5 million turnover goal as well as growing the team, continually improving our business operation and helping customers with their metal hose requirements. The past ten years have been very exciting, and I too have been able to grow personally, going from a single site business to multi locations and also having the opportunity to be involved a number of acquisitions along the way. Myself and the team are very much looking forward to the next decade with continual growth, investment and acquisitions."
If you are interested in joining our friendly team, or are interested in start ups, acquisitions or mergers, please contact David Callaghan for an informal discussion on M: 07790 114 270 or E: [email protected]