HYDRAQUIP CELEBRATES ITS 25th ANNIVERSARY
Wednesday 27th August 2014
Today meet Alan Scott
Regional Sales Manager HYDRAQUIP Hose & Hydraulics Strood, Purfleet, London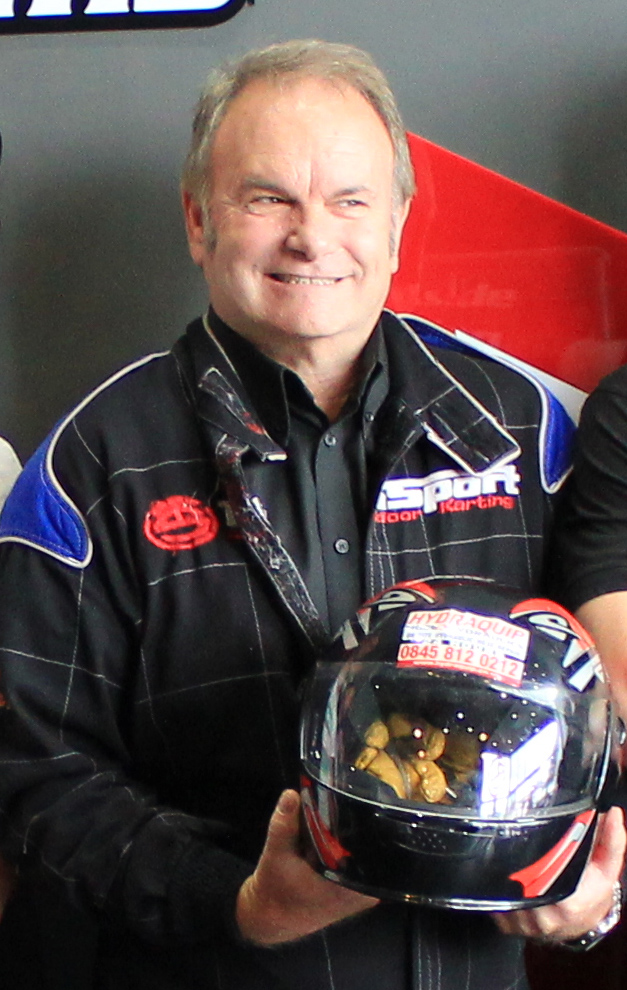 I was born in Gravesend in 1955 with 4 sisters, Mum at home and Dad working in the docks, (which meant we always had new potatoes before anyone else, a great china tea set and as much wood for fences or fire as we needed – even our tortoise). I left school at 15 with no qualifications and not a great interest in school. Luckily I did enjoy fractions and percentages in maths which came in handy later.
I never had a plan or idea of a direction to follow however there was always someone offering a job, so I had a selection of positions, Wavyline Supermarket trainee, CO OP hardware storeman, Kent Batteries driver, Shop fitter for P C Cooper, then Van driver for Baldwins Furniture where my boy assistant was over 60 years old. Then at 18 in 1973 I was offered the chance to be the 1st van driver for a new hose company KWG Kingsway Engineering Supplies. I often say  'no one ever said in school – please sir I want to work with hydraulic hoses when I leave school'.
I worked hard and progressed by always saying yes and being flexible and enthusiastic when an opportunity came along, Storeman, Assistant Manager, Manager, Area Manager. Then 7 years later in 1980 the Director started a new hydraulics company (with a sleeping partner) in Strood called Universal Hose & Couplings where I was the Manager and helped to build the company with other hydraulic depots in Crayford, Ashford and Maidstone in Kent, offering hydraulic hose repairs in London and the South East areas. During this time I realised I needed to increase my business knowledge. I then went on to complete a BTEC National in Business and Financial Studies at evening classes for 2 years and an Open University course and progressed to Director and later to Shareholder.
Then 7 years later in 1987, then aged 32, I was offered the position of Managing Director with 4 depots and £680k turnover. The previous MD was removed by his sleeping partner because of a number of indiscretions (history sometimes repeats itself). I then bought the balance of his 50% share of the company for a nominal sum. We immediately moved to our current premises in Strood and over the next few years we changed the ethos and direction of the business. I think originally there was only a couple of people who didn't have Manager in their title and immediately taking on a fleet of delivery drivers and building the support staff saw turnover initially increase to £1M, increasing over 6 years to £2.1M, effectively 3 times from when I became MD.
Over the next 16 years we grew the company to 6 depots including Essex and Sussex to nearly £4m turnover and over 50 staff, many who are now with Hydraquip Hose & Hydraulics in senior positions. Barry Thompson, Colin Waters, Paul Elliott, Gary Tucker, Dave Carr & Colin Martin all played an important role in helping Universal Hose & Couplings became the company in the South East (very much like Hydraquip now). I always held the view that we would all share the benefits of the company, we were paid well with good bonuses (perhaps too generous). When having financial difficulties in 2003 resulted in a number of redundancies, it was a very hard time for all involved. Then following the loss of a major customer Duncan offered a lifeline – as he does – and Universal Hose Ltd emerged trading as Hydraquip Hose & Hydraulics working from our Strood premises and the rest is history. Owning and running a business is fun when it's going well however it's very much more difficult when cash is short, business is difficult and going through a divorce!
So 10 years on my current role for Hydraquip Hose & Hydraulics is South East Regional Manager and I am responsible for Strood, Purfleet and London hydraulic depots for staff, sales and Mobile Hydraulic Engineers.  The branches I manage offer hydraulic hose repairs in London, Essex and Strood as well as operating from fully kitted hydraulic trade counters. Having been the General Manager at Strood and responsible for some of the sales area by 2010 we built Strood to £2M. However I felt I needed a fresh challenge so I suggested to Duncan the idea of opening a new hydraulics depot in Essex and after finding the premises and employing the staff opened Purfleet in 2012, which is now a £1m business. This venture enabled us to promote Darren Kerridge who was a Storeman to become Manager for Purfleet and Mark Neale who was a Mobile Engineer to become a Sales Manager for Strood. The success in Essex lead to opening a new branch in London offering hydraulic hose repairs in London and with Darren moving as Manager, this allowed us to promote Russell Barker to Manager of Purfleet. Soon we plan to open other hydraulic depots surrounding London, giving further opportunities for staff promotions end expanding on the hydraulic hose repairs in London. My current key responsibilities are setting up new teams and branches, helping people to grow and develop, building our customer base and customers visits. I enjoy my work more now than when owning a business and the freedom that Duncan allows helps to build the Hydraquip Hose & Hydraulics empire.
Lynne & I have been together since 2004 and we married in 2006 in Cyprus, I am her toyboy by 6 months (she hates me saying that). Lynne and I enjoy dancing, caravanning, holidays and house renovations having completed our own on a house we bought from an auction firm (seen on Homes Under The Hammer) and we hope to complete another in the near future. We have 2 sons Gary and Steve both who are very successful and hold senior positions for International Businesses and have 2 grandchildren Ewan and Freya with soon to be a 3rd from Steve & Gina and Lynne's daughters Kerry & Lucy.
I enjoy karting and always look out for a track wherever I am on holiday. I have completed a number of Track days in my car including at Nürburgring in Germany, Spa Formula 1 track in Belgium, Brands Hatch, Silverstone, Donninton park, Castle Coombe, Angelsey and Lotus test track in Norfolk where I wore my front pads out of my Toyota MR2 Turbo in the morning and had to drive home on just the handbrake. I also have competed in Production car trials which involve driving through a twisting course set across fields and between trees. I enjoy driving and could even have fun with a milk float.
I  started  Ceroc Modern Jive  dancing (when in 2001 I found I needed a new wife) having never danced before and within  a year became a dance coach and continue to enjoy helping  people, most who haven't danced before, get their confidence on the dance floor (and found a new wife in the process).
Since 2008 I have been a registered Psychotherapist & Hypnotherapist DhypPsych(UK) having completed a weekend a month course for 2 years at Brighton University. I work the occasional evening treating phobia and emotions, I also work with people with eating disorders and have helped one size 20 lady down to 14 and cured someone of a Banana phobia which they had for 28 years and last month a guy who hadn't eaten vegetables for nearly 40 years, I have helped a number of Hydraquip staff with a variety of issues – I am CNHC registered. This is a very rewarding sideline, seeing the faces of people as I have helped them to overcome sometimes debilitating problems is a joy.
I am looking forward to continuing to be actively involved in the growth of Hydraquip Hose & Hydraulics while opening new depots and building successful teams in the South of England and whilst expanding on building the hydraulic hose repairs in London.
Meet The Team