WASTE MANAGEMENT CONTROL VALVES
Design, Manufacture & Supply Of Waste Management Valves

Valves Used For Skip Trucks, Hook Loaders, Refuse Trucks, Ejector Trailers, Forklift Trucks, Cranes & More

Manufacturing Valves Since 1974
PUBLISHED BY: Rabs Atwal   PUBLISHED: 28th June 2018
Transnordic Hydraulic Valves part of the Hydraquip Group have a long established history in the design, manufacture and supply of waste management control valves and accessories. Manufacturing hydraulic control valves for a number of applications including skip trucks, hook loaders, refuse trucks and ejector trailers.
Working closely with customers, Transnordic Hydraulic Valves Division have the in house capabilities to design custom made valves to a customer's specification. The engineering team will offer enhancements to a design to maximise a valve's performance. Operational requirements and working procedures are discussed in detail to establish a full understanding of the system operations to ensure all proposals are suitable and result in an immediate and long term improvement.
Transnordic Hydraulic Valves offer a number of hydraulic control valves for the waste management industry including:
Skip Hire
Hook Loaders
Refuse Trucks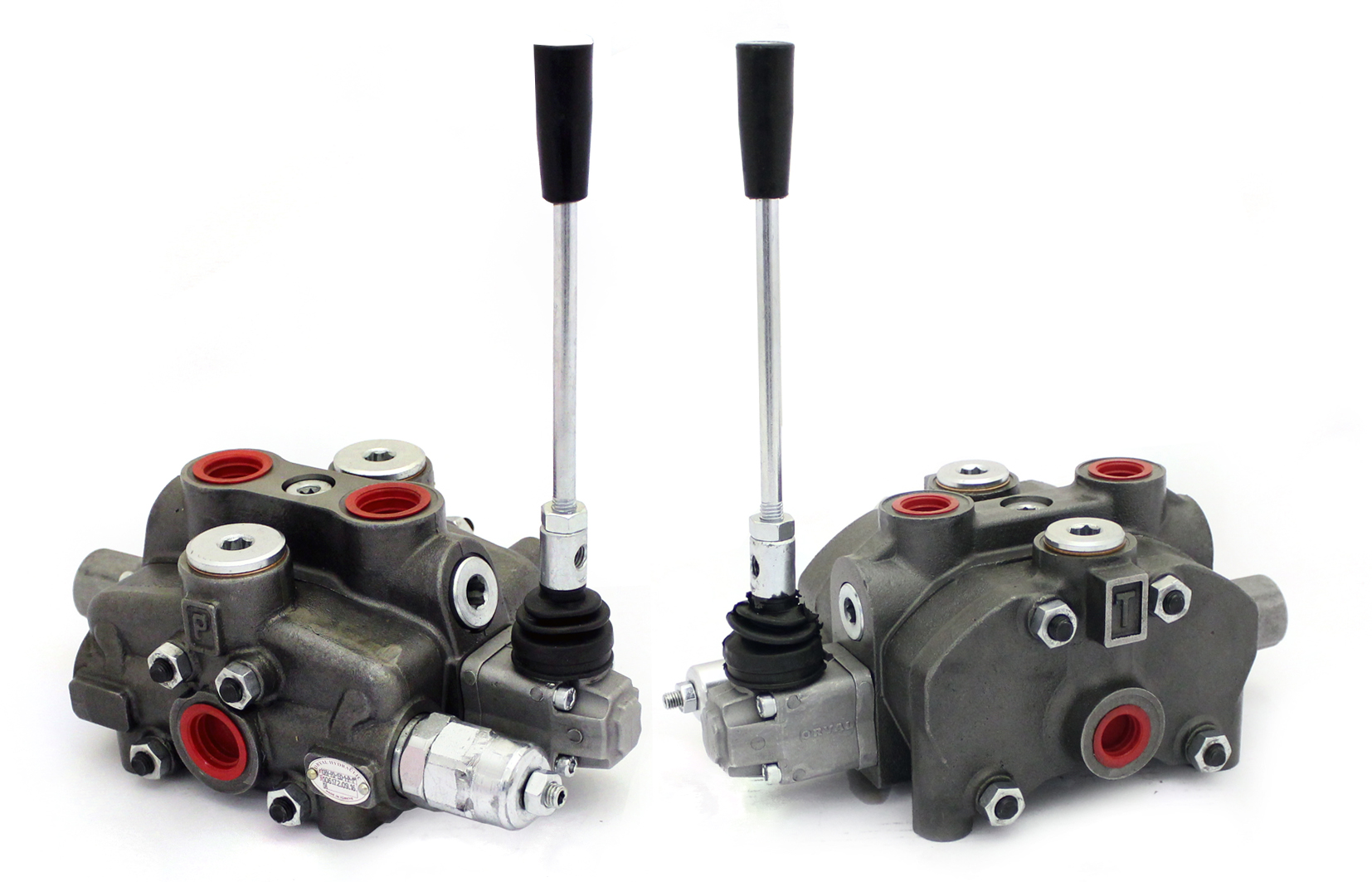 Skip Hire
The PD80 high performance, heavy duty multi sectional valve designed and developed by the engineering team at Transnordic offers a simple operation with options of 1 to 10 sections for open and closed centre hydraulic systems. The PD80 hydraulic control valve with a pneumatic control option is close coupled to the main control hold to run the lever providing an air supply to and from the clutch air shift cylinder which is easily mounted to the air operated clutch engaged Power Take Off (PTO) unit of a waste vehicle. In addition to the pneumatic sectional valve, Transnordic Hydraulic Valves offer a choice of manual, hydraulic, and electro-pneumatic spool control kits.
These PD80 high performance heavy duty sectional valves for the waste management industry are fitted with a main pressure relief valve and interchangeable spool diameters. With optional extras available including pressure limiting cartridges which can be fitted to individual cylinder control sections, carry over ports available on tandem circuits and accessories including detents, air pilots, EP pilots, relief valves, port relief valves and anti cavitation relief valves.
Hook Loaders
Transnordic Hydraulic Valves' robust high flow monoblock valves range from 1 to 6 sections, with the option of additional spool functions using a high pressure carry over fitting. This valve is designed for a maximum working pressure of 320 bar with a flow from 40 to 140 l/min, making this high performance valve ideal for hook loaders within the waste management industry and suitable for forklift trucks, lorry mounted cranes, dumpers, excavators and other equipment where precise load control is required.
The flexible design of Transnordic Hydraulic Valves' monoblock CV300 valves allows for additional machining and optional extras including counterbalance, relief, flow control and cartridge control options. Controls include the following:
Manual Lever Control
Pneumatic Pilot Control
Electro-Pneumatic Pilot Control
Hydraulic Pilot Control
Electro-Hydraulic Proportional Control
If required, the electro-pneumatic and electro-hydraulic proportional controls can be driven using electronic programmable controller units due to the low wattage demand.
Refuse Trucks
The MV45 and PD80 sectional control valves are an ideal solution for tail gate and rear bin controls used on refuse trucks. The design of these valves allows for multiple specifications to be achieved, with a flow range from 15l/min to 90l/min and working pressures up to 300 bar. The in house machining of valve inlets, working spools and control mechanisms enable the engineering team to provide a customisable flexible design option on refuse truck control valves. These control mechanisms include:
Manual Lever Control
Pneumatic Pilot Control
Electro-Pneumatic Pilot Control
The use of these electro-pneumatic controls allow for the interfacing with a customer's programmable controls.
Should you require a quote or further information on how Transnordic Hydraulic Valves can help your company, please call: 01634 252 300 or email: [email protected] or visit www.transnordic.co.uk